When exactly is Mario Kart coming out? Will Mario Golf ever come out on 3DS?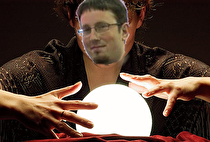 At the end of 2013, I laid out some self-admitted ridiculous predictions. It seemed natural to update those dumb predictions for each Nintendo Direct. So, let's take stock of what I was right on and readjust my predictions accordingly for the February 13 Nintendo Direct.
Here's what I predicted for the next few months:
March 21 - Yoshi's New Island (3DS) and Inazuma Eleven (3DS)
April 11 - Kirby Triple Deluxe (3DS)
April 27 - Mario Kart 8 (Wii U)
May 9 - Mario Golf: World Tour (3DS) and Pikachu Detective Game (3DS)
May 23 - Yarn Yoshi (Wii U)
What did I get right? Well, I was close on Yoshi's New Island and was only off by a week. So far, I've missed on Inazuma Eleven coming to North America, but I'll double down and say Inazuma Eleven is announced for North America during this Nintendo Direct for an eShop-only release on March 27.
I was way off on Kirby Triple Deluxe, which is now out in Japan but seemingly doomed for a summer 2014 release in the west. Disney Magical World caught me by surprise, and took over the exact April date I predicted for Kirby. It's a small victory.
My dream of Mario Kart 8 coming out six years to the day after Mario Kart Wii seems dashed, as it's a May release according to Satoru Iwata. That timeframe still seems sweet, though. My call? Mario Kart on May 2, announced during this Direct.
As far as Mario Golf, the Pikachu Detective Game, Yarn Yoshi? Man, I don't know. I think May will see a 3DS game we didn't expect that is revealed in this Direct. Or maybe just Professor Layton vs. Ace Attorney or Fossil Fighters. We'll also see more details on Mario Golf and Yarn Yoshi. I don't know. Predicting Nintendo is ridiculous. I mean, non-wearables, right? Who saw that coming? Anyway, here's my readjusted stab at everything (with some known correct info for consistency):
March 14 - Yoshi's New Island (3DS)
March 27 - Inazuma Eleven (3DS)
April 11 - Disney Magical World (3DS)
May 2 - Mario Kart 8 (Wii U)
May 23 - Surprise 3DS Game, Phoenix Wright vs. Ace Attorney (3DS), and/or Fossil Fighters (3DS)
Summer - Mario Golf: World Tour (3DS)
Summer - Yarn Yoshi (Wii U)