The RFN co-creator gives his thoughts on the newest Nintendo console.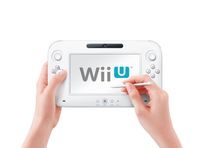 Nintendo unveiled their new home console, Wii U, which will launch at some point in mid-to-late 2012. Initial reactions from the gaming community during E3 2011 seem to be mixed, but the stock market is pretty unified in their view. They don't like it. Nintendo shares dropped 5.7 percent with the announcement, and have fallen another 4.6 percent since then amid fears that the Kyoto game giant will not be able to capture the game market with Wii U (and 3DS) the same way it did with the systems' predecessors. (Editor's Note: Mike originally wrote this shortly after E3. The stock prices have continued to decline, though not as sharply as they did at first.)
Expectations for the new console were surely sky-high, and Nintendo unveiled pretty much exactly what everybody thought they were going to unveil, so what went wrong? I'm guessing the stock drop is two-fold. First off, there's the old adage "buy on the rumor, sell on the news." Every company that is about to announce a hotly anticipated new product sees their stocks rise ahead of the announcement. Almost immediately after the reveal, the market starts to sell. Essentially, everybody buys up stock based on pie-in-the-sky expectations, and once it's announced, there's nothing left to inflate the price of the stock. You might think that a good enough product would prevent this drop, but history has shown that even the best product can't totally stop it. After the announcement of the iPhone 4 on June 7, 2010, Apple's stock took a dive right away, and didn't start rebounding until June 9.
So maybe Nintendo's stock will turn around in the next few days, but I actually doubt it. That's because I think this is a bit more than "buy on the rumor, sell on the news." Investors are skittish about Nintendo for good reason. Wii sales are slumping, and 3DS is not living up to its initial sales expectations. UBS Securities has even downgraded their stock rating from "Buy" to "Neutral." Nintendo needs a way to bounce back, and the market doesn't think Wii U is it.
Nintendo obviously does. Reggie and Iwata spent a lot of time hemming and hawing up on stage about how they are now going after "all gamers" again. They're not abandoning the Wii market, but are rather attempting to keep it secure while at the same time returning to the "hardcore" audience that they've left in the dust these past five years. There are a number of problems with this approach, and I'd like to go over two that I think are the biggest.
Jack of All Trades, Master of None
The Wii U strategy strikes me as extremely scatter-shot. Karl Castaneda brought up a very good point on the recent episode of NWR Newscast we were both on. The first thing you learn in the software business is that you need to find your niche and focus in on it with laser precision. All the best companies do this, even the big ones. When you focus on one area, you'll end up with fewer products, but they will be of higher quality. If you try to please everybody, you'll end up making a bunch of products that are good but not great. This is what I see happening to Nintendo.
History has shown that the first-party leads the way. If the console's manufacturer focuses on making big-budget, AAA titles, then the third parties will follow suit. This is why the Xbox 360 is the system for shooters and racing games. That's what Microsoft initially focused on, and the third parties followed suit. Nintendo has always focused on family-friendly games, including a lot of platformers and with the Wii, mini-game compilations, and the third parties have followed suit. Nintendo's never been known for making the big-budget, western-style games that their competitors make.
The Name Game
We all hate this name, but there's more to it than that. Wii's brand image may have a lot of positive mindshare with its current user base, but it has just as much (if not more) negative mindshare with the rest of the gaming community. By keeping that name front and center, Nintendo is essentially telling consumers that nothing has changed. This is still a Wii, and Wii's brand identity with hardcore gamers is about as bad as it can be.
To an enthusiast that truly cares about the games, that statement might sound like a bit much. But an average consumer is going to hear a brand name and instantly make a host of assumptions based on their prior knowledge of the brand. Based on those assumptions, they will make an initial judgment on whether or not they want to learn more. If they do, they'll likely move past the brand name and on to the system's merits. If they don't, they're going to stop their information search right there, and the sale is lost. This is a very real threat to the Wii U's success.
Nintendo tried to combat this by showing a host of M-rated third-party games at their press conference. But when it came time for them to show off their own ideas, everything looked like a Wii game. This reinforces the existing Wii brand identity. Zelda was the lone exception. That looked good. However, Mario, Metroid, and Zelda couldn't keep Wii relevant to hardcore gamers. Why should we expect them to keep Wii U relevant?
The Solution
The name is important, but a bad name alone isn't going to sink a system. It's certainly going to make it a bit more of an uphill battle, but if Nintendo really can change their ways and break back into the hardcore market, the Wii brand will expand to encompass all gamers. If that happens, the Wii U name will become an afterthought.
If Nintendo wants to fix Wii's poor brand identity with the hardcore audience, they need to have at least one internally developed massive western-style game. They already have Mario, Metroid, and Zelda, but they don't have anything like Uncharted, Halo, or Gears of War. If they can't step up in this department, I don't think they'll successfully expand their audience.
My guess is Retro Studios is working on this title right now. They're Nintendo's only top-tier western developer, and they certainly have the talent to make this game. There's a chance it could be a Metroid game (the series has always been more popular in the west), but I'm personally hoping for something entirely new to help break the mold.
I also think there's a remote chance that this game could come from Silicon Knights. They've worked with Nintendo in the past on Eternal Darkness (and Metal Gear Solid: Twin Snakes), and they could definitely bring the kind of game Nintendo needs to the table. The question with Silicon Knights is if they can stay focused. The company is now notorious for Too Human, a project that was in development for nearly a decade. It ended up releasing on Xbox 360, and was not well received. Nintendo kept Silicon Knights on track in the past, and I think they'd be wise to court the developer back into their arms.
It's certainly an interesting time for Nintendo, and I'm anxious to see how this new strategy pans out. The company has always had tumultuous relationships with third-parties, and they'll need a real game-changer to bring them as well as the hardcore gamer back into the fold.