The cost of servitude is apparently dropping.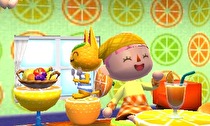 For the second time this week, a Nintendo first party game has had its digital price slashed.
Animal Crossing: Happy Home Designer has been reduced today to US$19.99 and C$29.99, a 50/33% reduction respectively. This appears to be a permanent reduction, as the web eShop listing does not give an end date.
This reduction follows the drop of three Wii U games on Monday, but does not appear to be tied to a new bundle for now.