UPDATE: Official confirmation! Free money for buying games? Finally!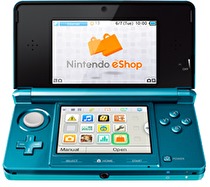 If you buy Fire Emblem: Awakening and Shin Megami Tensei IV, you are eligible for $30 eShop credit through Club Nintendo in the United States and Canada.
It doesn't matter if you get the games via digital or retail, or even if you bought the limited edition Fire Emblem 3DS. Just make sure you register the games by August 31, and you will receive the credit starting as early as July 16, which is the day Shin Megami Tensei IV comes out.
We're currently looking into whether or not you have to perform the registration surveys to be eligible for the eShop credit or not. Just in case, be sure to complete your Fire Emblem: Awakening survey before it expires!
The original story is as follows: A promotion set to go live on July 16 will allow 3DS owners to get $30 credit if they purchase both Fire Emblem: Awakening and Shin Megami Tensei IV (which is set to release on the same day).
According to Negative World, it doesn't matter whether players own the physical or digital copies of the games, as long as they've registered both games on their Club Nintendo account. However, there hasn't been any official announcement regarding the inclusion of physical copies at this time.