Roll the dice and take aim; this one's a no brainer.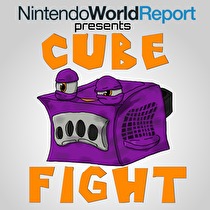 Subscribe via iTunes (Please rate and review, too!)
On the latest Cube Fight, Andy and Neal discuss the equivalent of the Michael Jordan Bulls playing against the modern-day 76ers as we tackle the Retro Studios-made Metroid Prime and the GameCube debut of the Mario Party series. While the outcome is known by all (I'd assume), we still do our due diligence and discuss both games, and even throw some bonus Cubivore talk in there as well.
Also - with this episode, we're done with 2002. That means it's time to vote for your favorite Nintendo-published Cube game (from our pool of 4 winners) as well as your favorite third party Cube game.
Thanks for listening! And if you want to write in, do so here.