The fight begins with two launch games.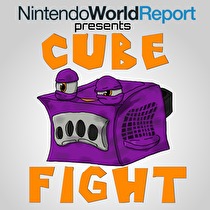 Subscribe via iTunes (Please rate and review, too!)
The first matchup is underway! Neal and Andy tackle two of the GameCube's launch games with Luigi's Mansion vs. Wave Race: Blue Storm. The first is a silly take on survival horror, and the second is an extreme sports game. How do you compare the two? Well, you come up with an arbitrary set of criteria and see which passes the test.
Each game is judged 0-10 on three categories:
Legacy / Importance
The Test of Time (How well does it hold up)
The Fun Factor
And then regardless of those three ratings, the two intrepid hosts will then reveal who they believe should move on in the tournament simultaneously. But what if there's a tie? You'll have to listen to find out!