The Connectivity train is hopefully back on track.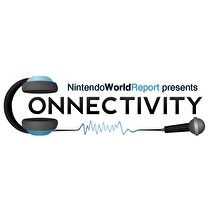 Subscribe via iTunes (Please rate and review, too!)
Welcome to Connectivity 210. This week marks the return of Nick after his struggles to gain computer and internet capabilities.
Nick is joined by Adam and Perry, the gang kick things off with what they have been up to. The discussions include such things as Pokémon Go, Mole Mania and the newly released RetroUSB AVS NES clone system.
After a break they delve into a listener mail question, which asks if the NX has handheld like capabilities how does the 3DS fit into the picture still, can they co-exist and sell to the consumer?
The main topic this week is an informal chat about Super Mario 64, the discussion touches on a bit about the past but also looking at the game from today, 20 years after the game released.
Nintendo World Report is now on Patreon, and high rollers can name their topic for Connectivity, so head over to our Patreon page if you want to support us.
Connectivity has joined Twitter, so be sure to follow @ConnectivityNWR to be up to date on any announcements. We are wanting more listener participation, so feel free to ask questions, they may show up in the show!
Send us your listener mail by clicking here.
This episode was edited by Nicholas Bray. The Connectivity logo was provided by Andrew Brown, and the opening theme song was provided by Perry Burkum. Check out more of Perry's music at Bluffs Custom Music.