Lets eat some cake and celebrate!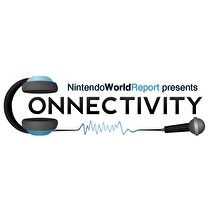 Subscribe via iTunes (Please rate and review, too!)
Gather round and have some cake because Connectivity has reached its 200th episode! For this extra long episode we have three great segments for you all to enjoy.
First up is a Newscast reunion which brings together Neal Ronaghan, Zachary Miller, Nathan Mustafa and Andy Goergen. The gang starts off the show by discussing what has changed in the world since the last time they recorded together in the form of a little quiz.
After that they move onto some listener mail, which includes discussion points ranging from Metroid Federation Force to the launch of an HD Zelda on the new Project Cafe console.
For the last section of the show the guys bring back the segment 'What You're Reviewing'. This segment includes some discussion on Fire Emblem Fates, Project X Zone 2, Diablo III, the Retron 5 and more.
Next up, Nicholas Bray and Adam Abou Nasr sit down with a couple of emails which touch on listeners Pokémon memories and experiences, along with a question asking what crazy ideas would we like to see happen in Sun and Moon.
The show ends on a new installment of Themesters! Nicholas, Adam, Perry Burkum and Alexander Culafi play both the original musical tracks along with some covers of the music from Pokémon Red and Blue.
Perry has offered to create an additional cover from a listeners suggestion as well. All you have to do is contact Connectivity via email, Twitter or the talkback thread to voice your pick, Perry will then choose one and upload it to the Themesters Soundcloud.
Connectivity is on twitter, so be sure to follow @ConnectivityNWR to be up to date on any announcements. We are wanting more listener participation, so feel free to ask us any questions, they may show up in the show!
Send us your listener mail by clicking here.
Thanks for listening.
This episode was edited by Nicholas Bray and Perry Burkum
Connectivity logo created by Andrew Brown
Connectivity theme created by Perry Burkum. Hear more at Bluffs Custom Music.