The muppets at Connectivity have returned, with a new studio and an all new show!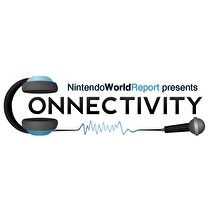 Subscribe via iTunes (Please rate and review, too!)
Welcome to the latest episode of Nintendo World Report's Connectivity podcast. After a couple of weeks to settle in and unpack all the equipment for our new studio, (It's a whole lot, really!). We have returned with a fun episode for you all to enjoy.
After a quick brainstorming session, Nick and Zach jump into the chairs to have a chat about Diddy Kong Racing on the new segment, Chat Retro. After that, Neal, Addison and John talk about a whole host of things in What We've Been Playing.
We would also like to mention that for the time being, Connectivity will be moving to a bi-weekly schedule. It may only be for awhile, but there is no set time limit on if and when the show may return to a weekly appearance. We hope you enjoy this week's Connectivity, we are just getting warmed up again, look forward to more great segments in the coming weeks.
Also, we need your Listener Mail! Please send in some hard-hitting questions for the Connectivity gang to ponder over. Send your mail here.
This episode edited by Nicholas Bray