We're playing a bunch of games as we froth over Splatoon's upcoming release.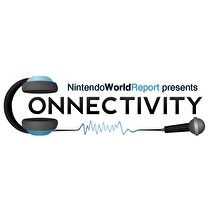 Subscribe via iTunes (Please rate and review, too!)
It's episode 173 of Connectivity, wow! First off, I have to start with an apology for the lack of an episode last week, which was due to a scheduling mishap. We'll try to make sure that never happens again. Now, on with the show.
This is a video game podcast, and we all play games, but we sure haven't spent a lot of time talking about what we've been playing lately. So, the "What We've Been Playing" segment makes its triumphant return! Alex, Zach, and Nick have all been playing a bunch of different stuff, and get together to discuss it all.
Our second segment is a recent episode of Nintendo News Report in which Chris and Greg from the Player One Podcast join Alex to go over a bunch of Splatoon news among other stuff.
We're going to record our segment on the best shooter music soon, so please get you submissions in. That's schmups or FPS, so go crazy why don't you? You can submit those, and your listener mail questions, by clicking here. And if you have a few minutes free, why not rate and review the show on iTunes? I promise it really helps the show grow.
This week's episode edited by Mike Sklens.
"(◉♔ ◉U)" (from the Butt Sniffin' Pugs OST) by knife city.