This week, we talk Monster Hunter 4 Ultimate and get Daan's hands-on impressions of Mario Party 10, Mario Vs. Donkey Kong: Tipping Stars, and Xenoblade Chronicles 3DS.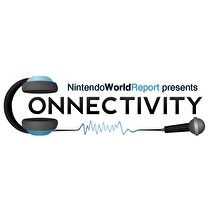 Subscribe via iTunes (Please rate and review, too!)
Hello and welcome to this week's episode of Connectivity! We have two segments for you this week.
Kicking things off, Scott joins Daan to talk about a few ho-hum games he's been playing lately: Mario Vs Donkey Kong: Tipping Stars, Mario Party 10, and Xenoblade Chronicles 3DS. Daan shares his impressions of each of these highly awaited and upcoming games. After that, Neal and Alex get together to gush about Monster Hunter 4 Ultimate, their current obsession. The guys discuss their addiction and what makes this the best entry in the series.
Be sure to send us your listener mail and submission for best shooter music by clicking here. We'll see you next week!
This episode edited by Scott Thompson.