I would walk 500 miles, just from watching all these Xenoblade trailers.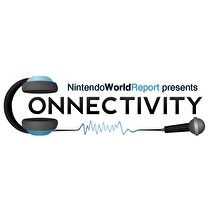 Subscribe via iTunes (Please rate and review, too!)
We're walkin', yes indeed and we're talkin'… about Zelda and Xenoblade, on this week's episode of Connectivity. So come take a stroll with us. First, Scott, Alex, and Nick will embark on a quest to discover if it's even possible to make a good television series based on The Legend of Zelda.
Then, in our second segment, Alex and Scott are joined by special guest James Jones! They discuss their mutual love that is Xenoblade Chronicles.
Don't forget you can send listener mail to us by clicking here. We'll be recording another music segment about your favorite winter/snow level tracks, so be sure to submit yours ASAP if you want it included. Also, please give us a rating and review on iTunes.
This week's episode edited by Mike Sklens.
"Zelda - Fortress" by The Advantage