The Newscast gang reunites for a jam-packed episode.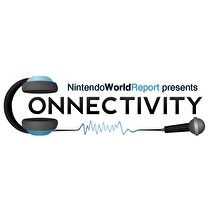 Subscribe via iTunes (Please rate and review, too!)
Hello and welcome to episode 166 of Connectivity! We only have one segment for you this week, but it's a doozy.
This week, the original Newscast gang (the show that eventually spawned Connectivity) reunites for a special super-sized show. Neal, Zach, Andy and Nathan discuss recent Nintendo news and a whole bunch of games they've been playing, including Smash Bros., Picross 3D, Metroid Prime Trilogy, Mario Kart 8, Far Cry 3, Fantasy Life, Monster Hunter and more. Plus, the crew goes all "old man" and laments the good ol' GameCube days.
We'll be recording our favorite winter/snow/ice level music soon, so be sure to send your submissions in by clicking here. We'll see you next week!
This episode edited by Scott Thompson