This week, we talk Mario Party, NBA 2K14, Tetris, Final Fantasy VI, and Kid Icarus: Uprising.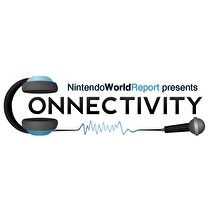 Subscribe via iTunes (Please rate and review, too!)
Welcome to episode 146 of Connectivity! We have two segments this week.
Kicking the show off, Alex, Danny and Josh discuss a wide array of new and old games they've been playing. The guys talk Mario Party, NBA 2K14, Tetris, Final Fantasy VI and P.T. Also, the gang gasps in horror when Alex announces he just watched Star Wars for the first time. Shocking, I know.
After that, Neal and Zach return to announce last week's contest winners and talk about the Game of the Week, Kid Icarus Uprising. Neal and Zach go over what makes this somewhat divisive game memorable and worth playing. Next week, the Game of the Week will be Tony Hawk's Pro Skater 3, and we're doing another contest. To win a code for Siesta Fiesta (North America only), e-mail us and tell us: who would be the coolest unlockable character in a new THPS game, and what would his/her special move be? Get your entries in by August 22!
Be sure to click here to send us your listener mail for the next mail segment and your contest entries. We'll see you next week!
This episode edited by Scott Thompson.