We take a look at Inazuma Eleven and Daan hosts another game show!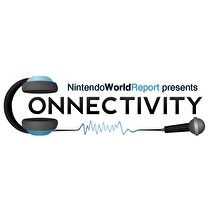 Subscribe via iTunes (Please rate and review, too!)
Welcome to episode 123 of Connectivity! We have two segments for you this week.
Kicking things off, Alex joins retired Nintendo World Report staffer Tyler Ohlew to discuss Inazuma Eleven, the Level-5-developed soccer RPG that just hit the eShop in North America and Europe a few weeks ago. The guys talk about the quirky game as well as their surprise that it has been released in America. Oh, and for everyone else in the world, you get to cringe every time they say "soccer" instead of "football." Hooray!
In the second half of the show, Daan hosts another game show, this time all about the months of January and February. Scott returns to compete against NWR-newcomer Addison Webb as the duo answers questions about recent news stories, music from platformers, and Mario history.
Next week we are doing another listener mail segment, so be sure to send us your questions! You can click here to do so. We will see you next week!
This episode edited by Scott Thompson and Daan Koopman.