We kick it old school Newscast style on this week's Connectivity.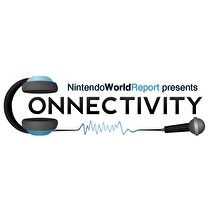 Subscribe via iTunes (Please rate and review, too!)
Hear ye, hear ye, good listeners of Connectivity. I bring unto you the one hundred thirteenth episode of your beloved Nintendo focused audio programme. This delightful episode begins with a dour discussion of Nintendo's recent sales trends. Our second, and far more jubilant segment, finds your hosts discussing the games they've been playing most recently.
If you crave more content, a bonus segment on dinosaurs follows the regular show.
Send us some listener mail by clicking here. And please rate and review our show on iTunes.
This week's episode edited by Mike Sklens
Giant Contraband Robot" by Anamanaguchi