Talkin' about videogames.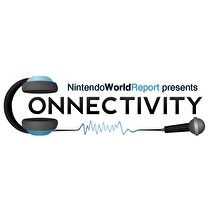 Subscribe via iTunes (Please rate and review, too!)
Welcome to the podcast kingdom of the world, Connectivity! We have realms of content waiting to be explored. Come on in. On this week's episode, we have three segments for you.
First up, the TWiN twins, Neal and Scott, go over the week in Nintendo news and downloads. It's Twintastic!

In our second segment, Daan joins the Twins for a breakdown of the recently released slate of Wii U sports games including Wii Fit U, Wii Sports Club Tennis and Bowling, and Mario & Sonic at the Sochi 2014 Winter Olympic Games.

Finally, RFN's James Jones joins Alex for a rousing spoiler-free discussion on Phoenix Wright: Ace Attorney - Dual Destinies. Next week, they'll go full spoiler.

You can send listener mail to us by clicking here, and please rate and review the show on iTunes.
This week's episode edited by Mike Sklens.
"Subboss Theme" and "Twin Dragons" by Anamanaguchi