This week, the crew explores Pikmin 3 and Mario & Luigi Dream Team, discusses Tropes Vs. Women, recaps the week's news and releases, and interviews the studio behind SteamWorld Dig!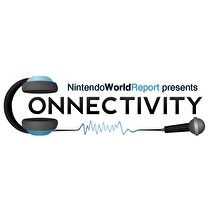 Subscribe via iTunes (Please rate and review, too!)
We have a heck of a show for you this week, and unlike plenty of upcoming games, it's available right now, no matter where you live!
Kicking things off, Neal, Scott and Justin discuss to the two major Nintendo releases of the past week: Pikmin 3 and Mario & Luigi: Dream Team. While the trio has mostly nothing but adoration for the pluckable plants, Dream Team doesn't fare quite so well. If you're on the fence about either, this segment should help you make up your mind!
After that, Carmine joins Dave, Julia, and Josh to break down the latest videos in the Tropes Vs. Women series. Despite some controversy and vitriol from both supporters and detractors of the series, the group takes an evenhanded approach in discussing the overall themes and their implications for gaming as a whole.
Next up, Scott and Neal host a new, recurring segment called "This Week in Nintendo," which is focused on covering the latest eShop and Virtual Console releases as well as discussing any important news from that week. In the first installment, the duo go over a rather pedestrian Nintendo Direct before discussing this week's digital releases, including Spin the Bottle and SteamWorld Dig.
Speaking of SteamWorld Dig, the final segment for episode 97 features Daan's interview with Image & Form CEO Brjann Sigurgeirsson, the studio behind the surprisingly great new title. Brjann discusses the game as well as the future of the SteamWorld universe.
As always, you can click here to send us your listener mail. We've gotten a handful of good e-mails this week, and will probably start reading them on air next week. So if you have a good question or topic you're sitting on, send it our way! See you next week.
This episode edited by Scott Thompson.