Mario, Donkey Kong, Wii U, and lots more on this week's Connectivity.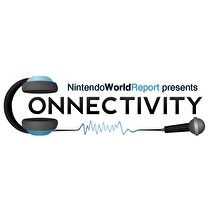 Subscribe via iTunes (Please rate and review, too!)
Gather 'round kids and let me tell you a story. This is a story about a little podcast called Connectivity. On this week's episode, we've got three segments for you. First up, Neal and 'Trick go over two newly released games, Mario and Donkey Kong: Minis on the Move and Donkey Kong Country Returns 3D. How do they stack up to their counterparts, and are they worth your time? Listen up and find out!
In our second segment, Neal, Lauren, Scott, and Zach grade the Wii U after its first six months on the market. Something tells me somebody is getting a "see me after class" note to take home for their parents to sign.
Finally, we've got a bonus segment at the end of the episode focusing on the Playstation Vita.
Don't forget to send in your listener mail by clicking here. And please rate and review the show on iTunes.
This week's episode edited by Mike Sklens.