Nintendo Direct, monumental games, and Dead Space 3 on this week's Connectivity!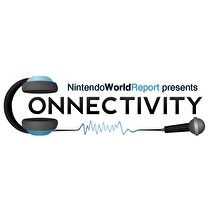 Subscribe via iTunes (Please rate and review, too!)
Welcome to episode 73 of Connectivity! There's plenty to talk about this week.
Opening the show is our reaction to the latest 3DS-focused Nintendo Direct. Scott, Neal, and Patrick discuss every single announcement from the event and squeal with general excitement. Oh, and they manage to segue into talking about Fire Emblem, Punch Out!!, and Kirby's Epic Yarn for a while.
After that, Danny joins Scott and Neal to talk about games that are tied with monumental or memorable moments in their personal lives. Hear about Ocarina of Time and first kisses, Tetris Attack and meeting your eventual wife, and even going on a killing spree in GoldenEye to avoid confronting the school bully.
Stick around after the outro for a bonus segment all about Dead Space 3 with Scott and Zach. How does the survival horror series hold up in its third iteration? We'll tell you!
As always, you can click here to send us listener mail. Have some thoughts about the Nintendo Direct? Tell us about them!
This episode edited by Scott Thompson.