GET IT!?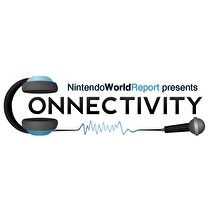 Subscribe via iTunes (Please rate and review, too!)
Welcome to episode 69 of Connectivity! You might recall that Connectivity's predecessor, Newscast, ended at episode 69. Does that mean you can expect a brand new, totally original podcast next week? Is this the end of Connectivity? We'll see...
But before all that, we have some good stuff for you this week. Kicking things off, Neal and Mike break down the recent Disney Infinity announcement. If you've been thinking to yourself "you know, I sure do love video games, but I wish they could be more expensive and tooke up more room," then this is something you will want to pay attention to! Also, if you purchase our character pack from the NWR store, you can add one of your favorite staffers to the segment! (MSRP $9.99)
After that, Neal, Scott, and Zach break down Q1 for both the Wii U and 3DS. What's on the horizon and, maybe more importantly, what has been pushed even further back? Oh, and Neal spends a lot of time talking about a downloadable horse game. Seriously.
Closing out the show is a bonus segment about the upcoming shortened NHL season, featuring J.P. and Scott. Because there has to be SOMEONE out there who likes Nintendo games and hockey, right? Anyone?
As always, you can click here to send us listener mail. What do you think about the Q1 line-up? Are you still playing your Wii U? Are you glad you held off buying one? Tell us all about it! Tune in next week for episode 70. Or episode 1 of a new show. Who knows?
This episode edited by Scott Thompson.