Wherein we discuss all things Wii U. All aboard!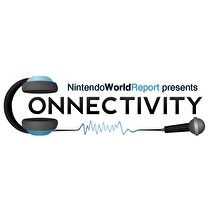 Subscribe via iTunes (Please rate and review, too!)
With the massive amount of Wii U news that came out this week, we sure do have plenty to discuss on this here episode of Connectivity. Firstly, Neal gathers up Zach, Scott, and Patrick to get their reactions to the big news. After that, we go direct to the source and get hands on impressions of a ton of games from Neal, Jared, Josh, and Ariel, who were all at the big event in NYC.
This is some pretty big news we got right here, and I'm willing to bet you have an opinion on it. You should totally tell us! Send us your listener mail by clicking here. Also, I know you love us so you should rate and review Connectivity on iTunes as well.
This week's episode edited by Mike Sklens.