On this week's episode we both talk about games and play one of our own. How novel!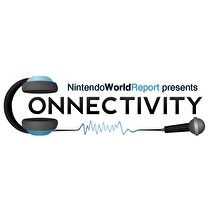 Subscribe via iTunes (Please rate and review, too!)
I present to you episode 47 of Connectivity, expertly crafted and aged to absolute perfection. In the first segment, we take the classic approach and talk about the games we've been playing lately. We follow that up with our second installment of Who Wants to be a Nintendoaire? I know you want to get some of that in your ears.
If you're interested, stick around after the outro for a bonus segment on iOS games that we love. Also, please send us some listener mail by clicking here. We'll buy you a soda pop if you do. Heck, I'll throw in a slice of pizza if you also give us a review on iTunes! Call it the Connectivity Rewards Program if you want (I won't be).
This week's episode edited by Mike Sklens.