A friendly visit to your ears from your friends at Connectivity.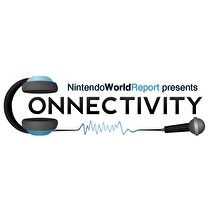 Subscribe via iTunes (Please rate and review, too!)
This is a show about video games, right? Well then, let's talk about them.
First off, Carmine, Andrew, and Danny talk about their massive backlogs. How big is yours? I bet ours are bigger. Does the number 50 impress you, because it's pretty close to that. Yeah, I know, don't get me started.
After that, Neal, Patrick, and Zach talk about the games they actually HAVE played. It's another installment of our evolving Game of the Year list, where we chronicle the best games of the year. I hope your favorite made the list.
And since we couldn't help it, if you stick around after the "real" part of the show, you can listen to Neal, Scott, and Zach blabber on about The Dark Knight Rises. Warning: Spoilers are all up in this segment.
We're fishing for questions, so send yours to us by clicking here. And if you've got a moment, please rate and review the show on iTunes!
This week's episode edited by Mike Sklens.