What's your dream sequel?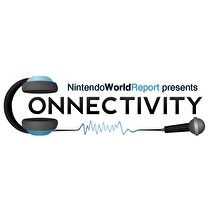 Subscribe via iTunes (Please rate and review, too!)
Allow this week's episode to take you between time and space into a parallel dimension where things are similar yet shockingly different.
Neal, Patrick and Zach are first through the time gate, bringing with them stories of direct sequels to existing Pokémon games. Unbelievable, I know. The unlikely band of heroes then goes on to discuss the games they most wish would receive proper sequels. Proving that inter-dimensional travel might just have some less than favorable side effects on the brain, Neal champions a Buck Bumble sequel. Yeah.
Emerging out of the portal through time next are Andy, Andrew and JP, who join Zach to talk about Resident Evil: Revelations, the unexpectedly great 3DS exclusive. Slip into your most festive wetsuit and chew softly on a green herb while the boys have one final, thorough discussion about the game. If only they could have arrived from the future in time to prevent the unfortunate box misspelling...
The gate is closing, but before it disappears entirely, Scott and Nate slip through in search of Neal. Once reunited, the group sets out to rewrite history, starting with one simple fact: Chrono Cross is a very good game. "But how!?" you may wonder. Listen, and all will be unveiled.
Do you have questions about the alternate dimension that you'd like answered? Click here to send us some listener mail. Also, the Epoch uses iTunes reviews as fuel, so help some brothers out, won'tcha?
This episode was edited by Scott Thompson.