Cave Story 3D, Kirby's Return to Dream Land, and more!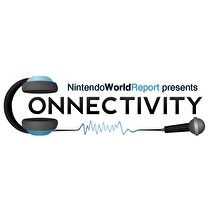 Subscribe via iTunes (Please rate and review, too!)
Welcome to another episode of Connectivity! We have quite the show for you this week.
Andy, Scott, and Zach get the ball rolling with a conversation about this week's news... which is only that Resident Evil Revelations is going to cost $50. Yowza.
Then, Scott leaves so Andy and Zach can go over Cave Story 3D and how it differentiates itself from the older, less expensive versions already out there.
Later, Danny Bivens joins Scott to go over his latest feature concerning the multitude of expansion ports present on every Nintendo home console from the Famicom to the GameCube. You can read his feature here.
Rounding the episode out (no pun intended) is a discussion about Kirby's Return to Dream Land, featuring Neal, Pedro and Scott. How does the game compare to other recent Kirby games as well as the variety of 2D platformers released for the Wii over the past few years? Listen in and find out!
Feel free to send us listener mail by clicking here. Also, if you have a minute, please rate and review the show on iTunes! Thanks for listening.
This episode was edited by Scott Thompson.