Check out the English version of Kirby's 20th anniversary collection.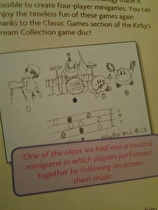 The English version of Kirby's Dream Collection came in today, and while you'll have to wait a little bit for the full review of the game, which includes Kirby's Dream Land 1-3, Kirby's Adventure, Kirby Super Star, Kirby 64, and more, you can take a peak at the included contents here.
Kirby's Dream Collection already came out in Japan, and you can also check out Danny Bivens' unboxing of that version. As far as I can tell, it's the same thing outside of some packaging difference.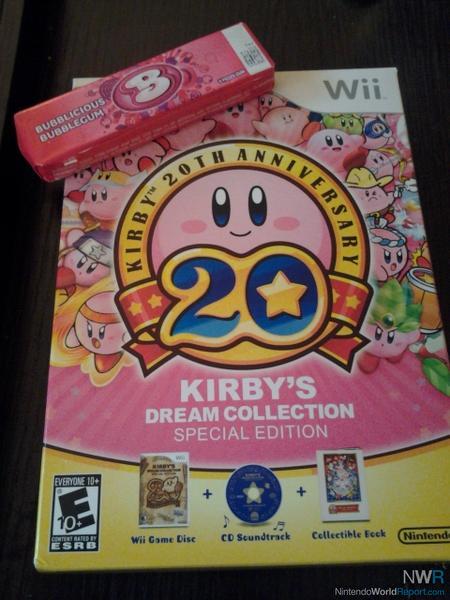 Here's the package you'll see in stores, complete with bonus bubblegum that Nintendo of America sent us to highlight Kirby's pink color and their record-setting PAX event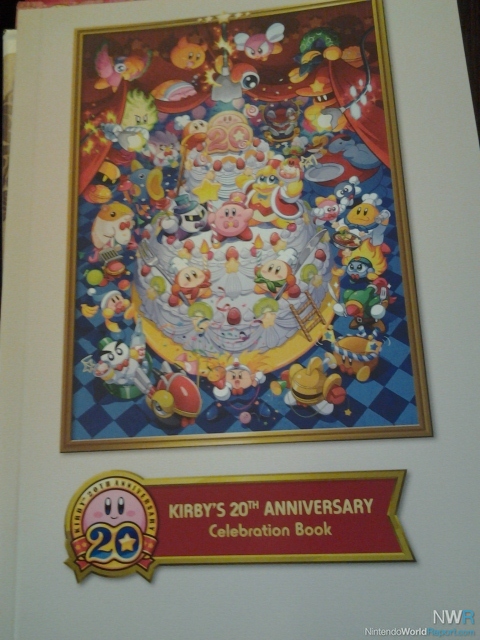 Check out the cover of the included booklet, which is kind of awesome. It goes over every Kirby game and offers some cool factoids about them
Check out two pages from the booklet, both focusing on Kirby's Popopo origins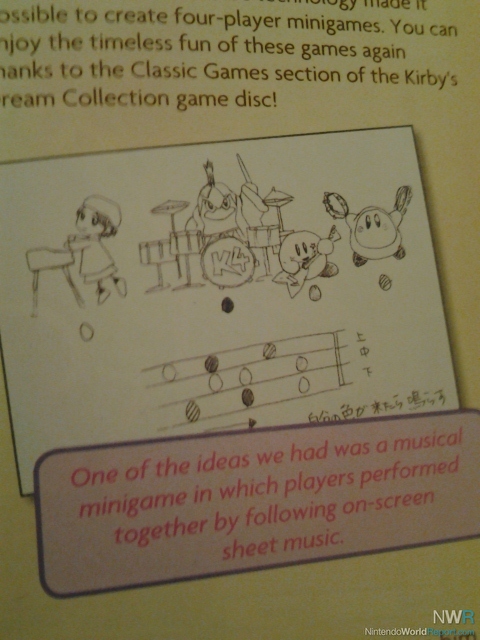 Here's a fun fact from the booklet: look at the Kirby Four (or whatever they might have been called)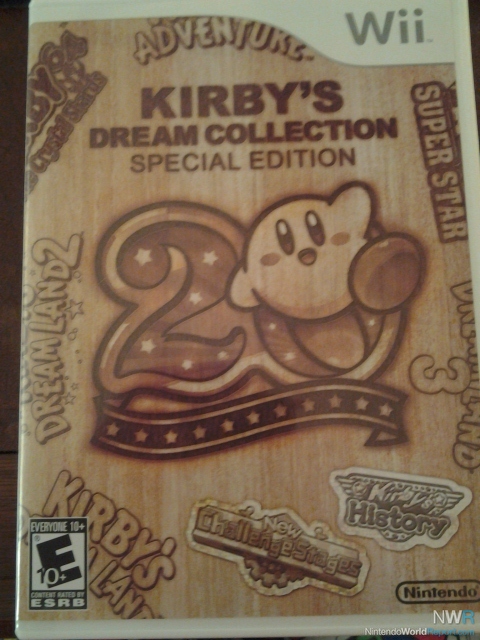 Here's the box art for the game itself
And here's the two discs. On the left is the soundtrack, and the right is the game itself