Save our modest Western sensibilities!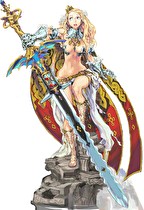 Code of Princess is my most-anticipated game of 2012 — partially because there is nothing else now in the 2012 lineup, and I can't imagine too many of the higher-profile Wii U games are actually going to make launch, but that's my cynical side. I played Code of Princess at E3 this year, and it's a fancy little beat-'em-up with RPG trappings, lots of characters to choose from, and gorgeous graphics. I guess it also has online play, which is handy.
Before E3 2012, I'd been aware of the game but wasn't sure it would ever see a Western release. One of the things that initially drew me to Code of Princess was its scantily-clad heroine, Solange, who is decked out in the most minimal armor possible for a warrior princess—which is par for the course in these kinds of games—while wielding a truly impressive two-handed sword and big steel gauntlets. Solange even got a figure, produced by a company called Empty, which comes in two color schemes. It's not the most impressive figure in the world, although it is based on official art for the game (by Kinu Nishimura).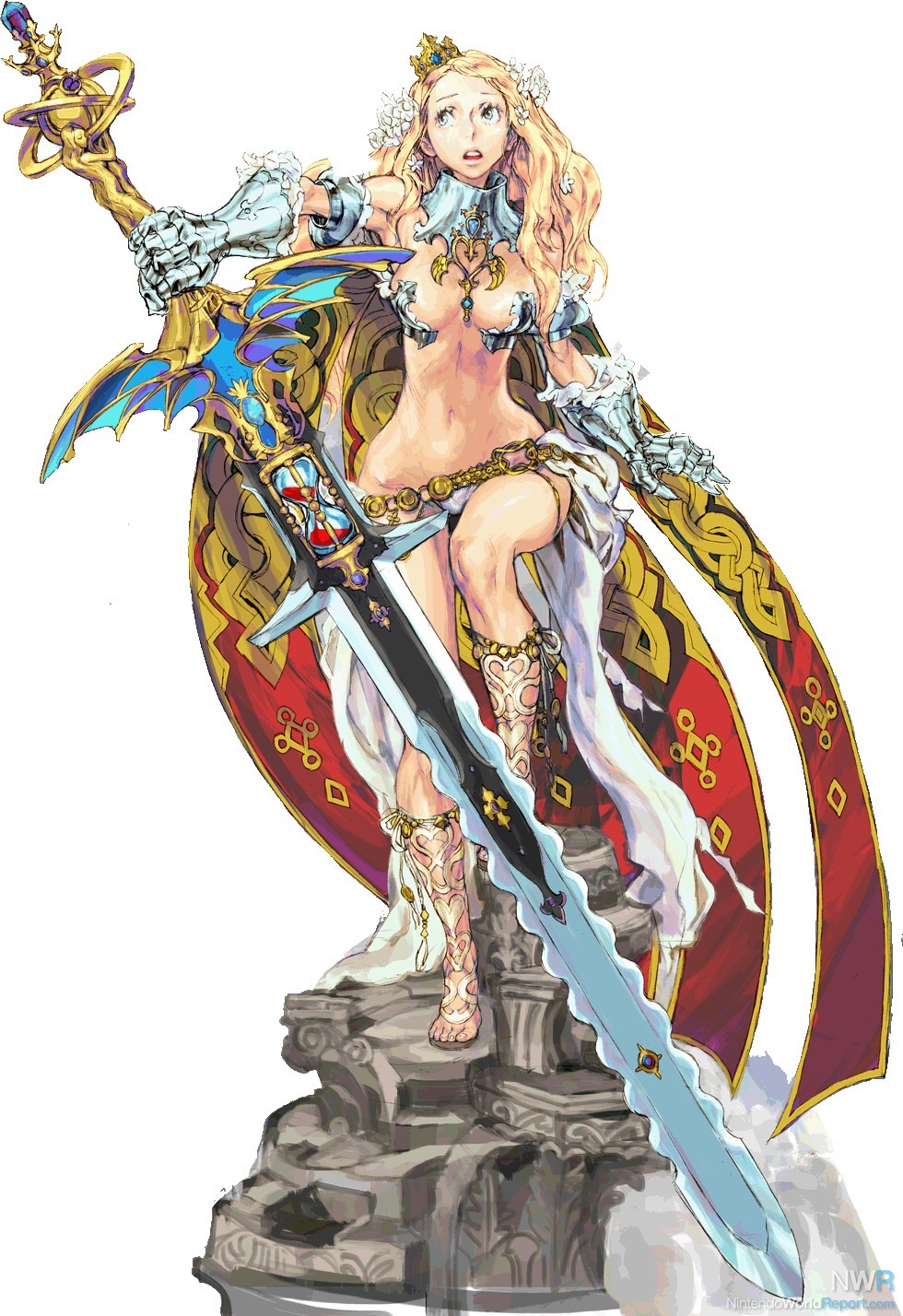 This is Solange's official character art from the Japanese version. I have issues with her posture, expression, and proportions.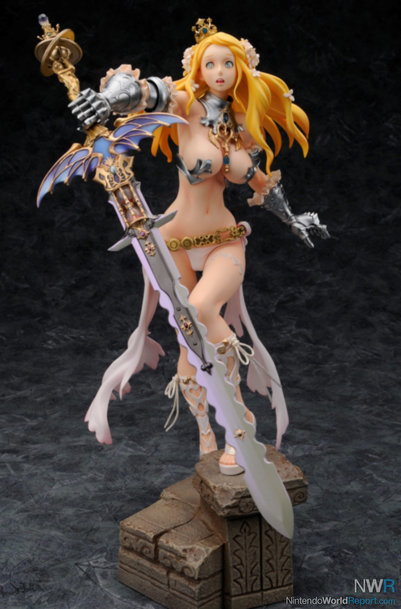 And here's the accurate yet incredibly bizarre 3D interpretation. Regardless, both the illustration and the figure keep Solange's metal pasties at the fore. They are stupid, yes.
The figure shows how impractical and silly her outfit is—she's got more armor covering her arms and shoulders than the rest of her body. The most egregious "feature" is that Solange has chosen to cover her sizable breasts with steel pasties. Given that she's presenting fairly large targets, this wardrobe choice seems poorly thought-out. Of course, this is a common trope in JRPG's—a female character's best armor is also the least practical. The less it covers, the better the armor rating.
Well, as Atlus' recent North American website confirms, they've decided to tone down Solange's exposed boobage significantly. Rather than wearing metal pasties, Solange has discovered the supportive power of metallic bras. The question will be whether this change will carry over to the game sprite itself—at E3, where I played a half-translated version of the game, Solange's in-game character model was still rocking barely-there pasties. I somehow doubt that Atlus will go to the trouble of redrawing her character model to provide some more mammary coverage. The images on the game's box and soundtrack (and, presumably, concept art book) have not been altered in this way, though, so maybe Atlus is only focusing on "covering up" promotional material featuring Solange.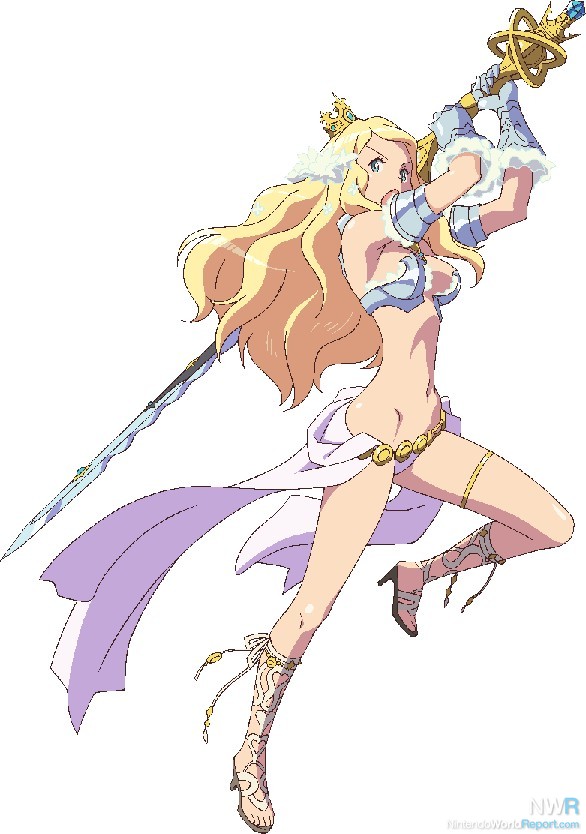 I actually like this MORE, despite her being more covered-up. The art isn't so complex. Cutscenes from the game confirm that the in-game story sequences will feature an art style somewhere between the two.
When I initially saw this, I was irritated—-Solange's character design shows off her rack, get over it—-but the more I think about it, the less I care. All signs point to her in-game character model (and probably in-game character art) wearing next-to-nothing, so if Atlus wants to get more people in the door by taming down the promotional material, I'm not going to disparage them that point. And hey, bra or no, Solange is going to look great on my giant 3DS XL screens. End verdict? No harm, no foul.
Can't wait for October 9th, though.