Check out some pics from the event hall and of the program manual.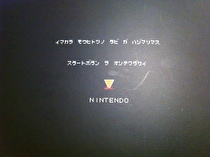 After purchasing The Legend of Zelda: Ocarina of Time 3D for the Nintendo 3DS over the summer, I was really hoping that I would have a chance to go the concert that was to be held in the fall to commemorate the 25th Anniversary of this epic Nintendo series. After registering the title online, gamers were given a chance to win an opportunity to go to this symphony concert performed by the Tokyo Philharmonic Orchestra.
Somehow, I was lucky enough to win a chance to go to this concert and enjoy this amazing event. In Japan, there were two shows on October 10, one being held from 2:00 PM to roughly 4:00 PM, and the other (which I attended) being held from 6:30 PM to 8:30 PM. Not only was the amazing orchestra group in the house, Shigeru Miyamoto, Eiji Aonuma, Koji Kondo, and Shoko Nakagawa - the Japanese idol who is crazy about Zelda - all made appearances at the event. While taking pictures inside the venue was strictly prohibited, I managed to snap a few shots of the outside of the hall as well as the program from the concert.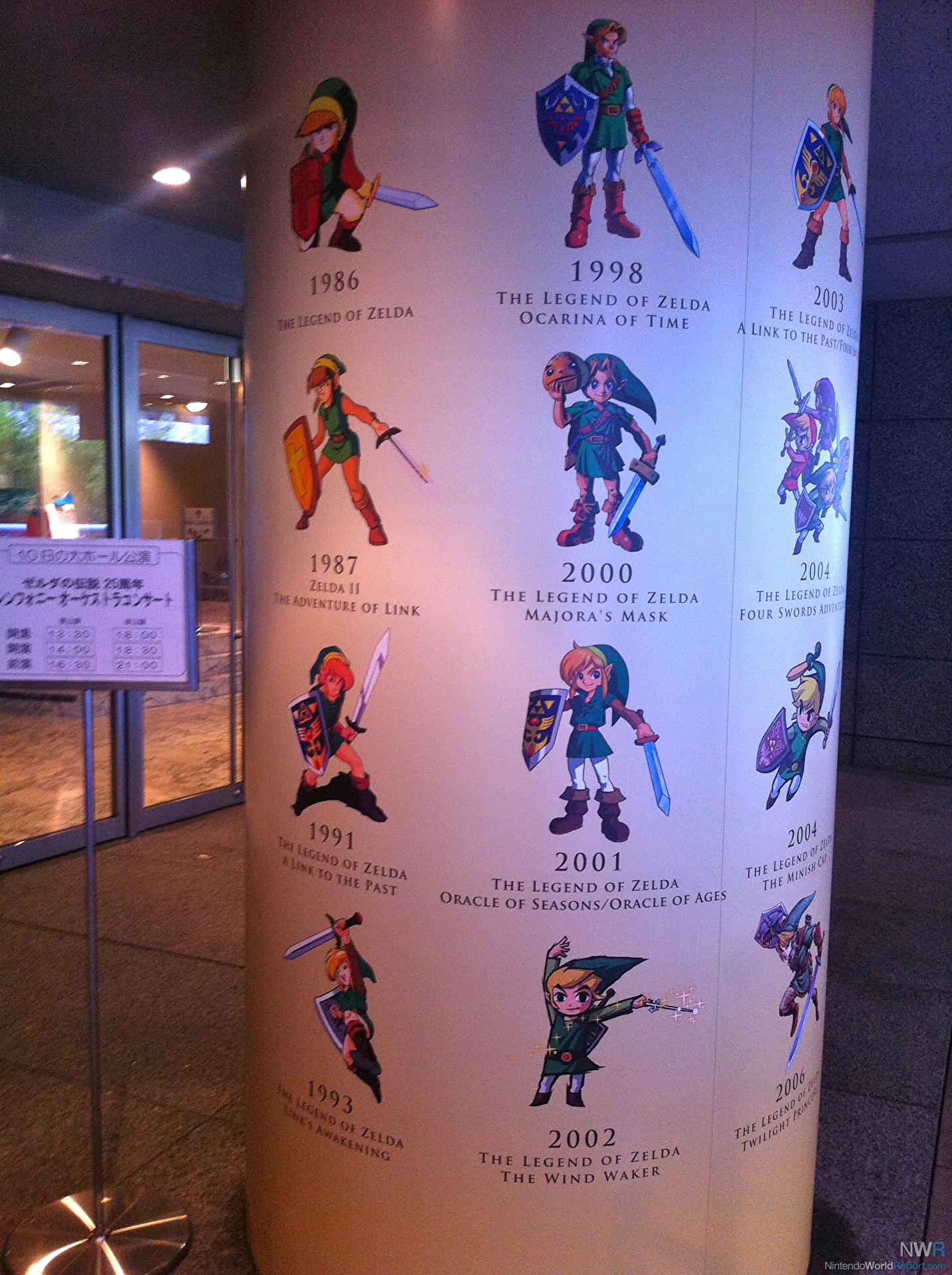 Pillar outside of the hall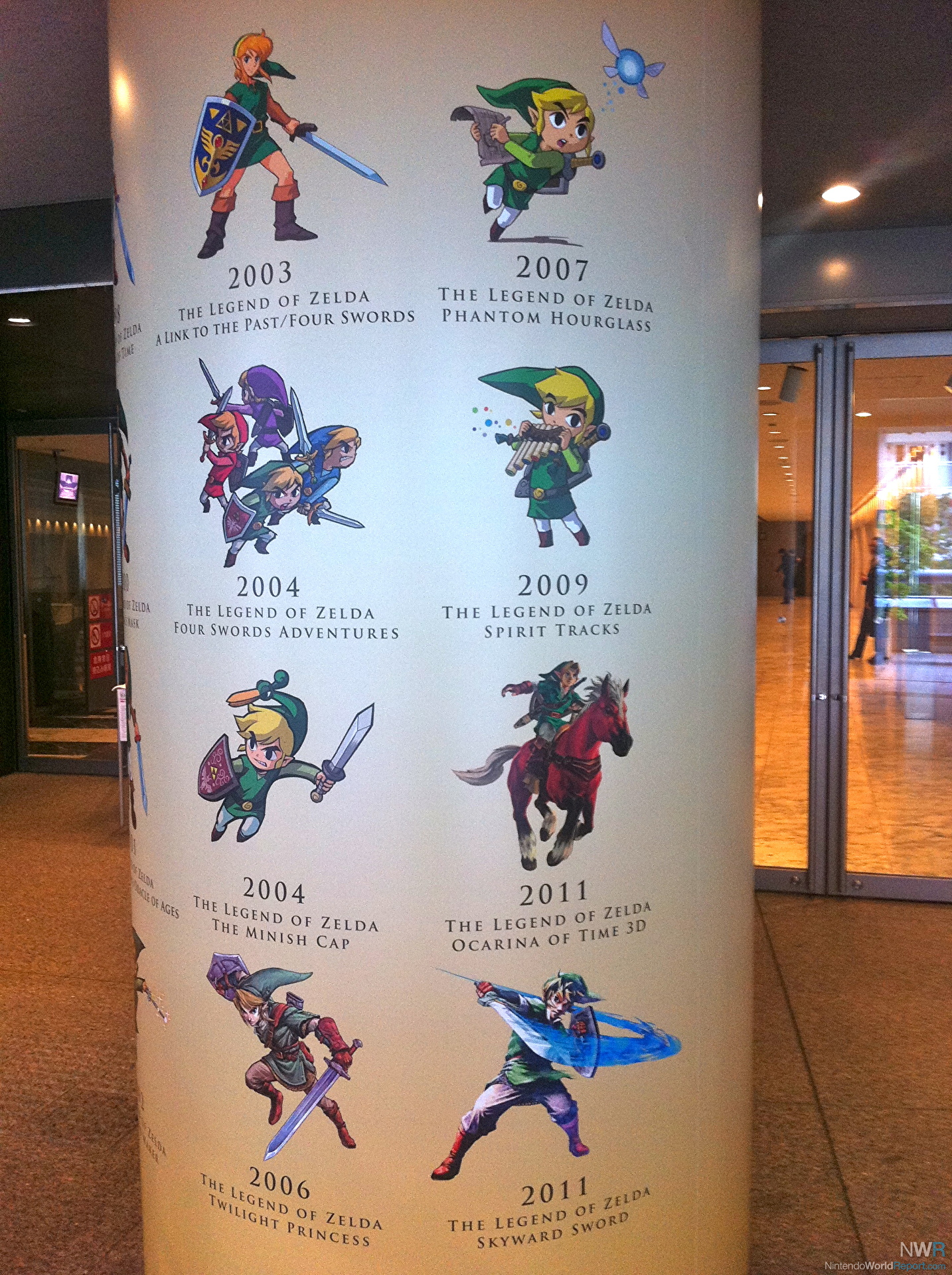 Other side of the pillar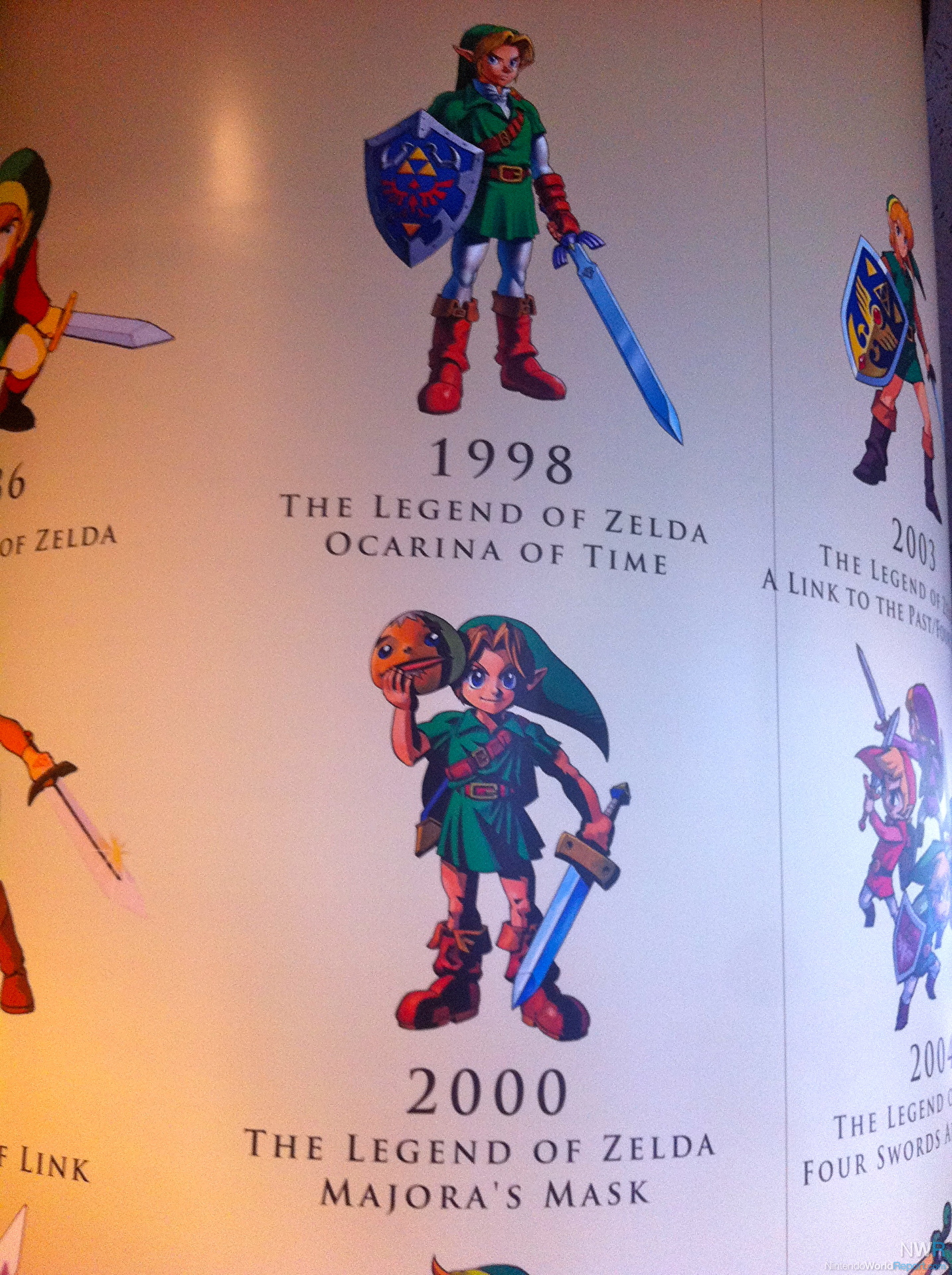 Pillar detail: Ocarina of Time and Majora's Mask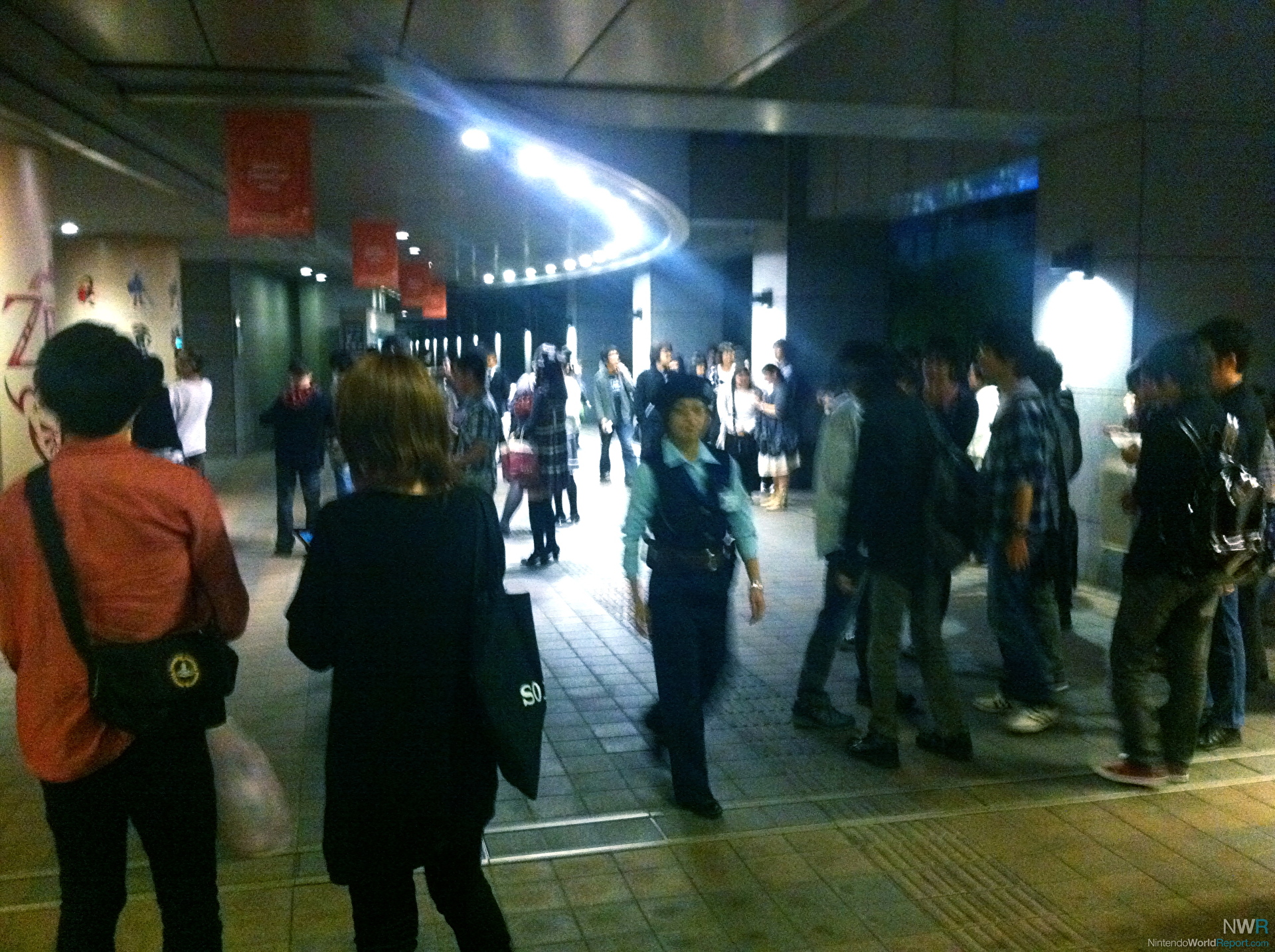 Waiting outside one hour before the concert started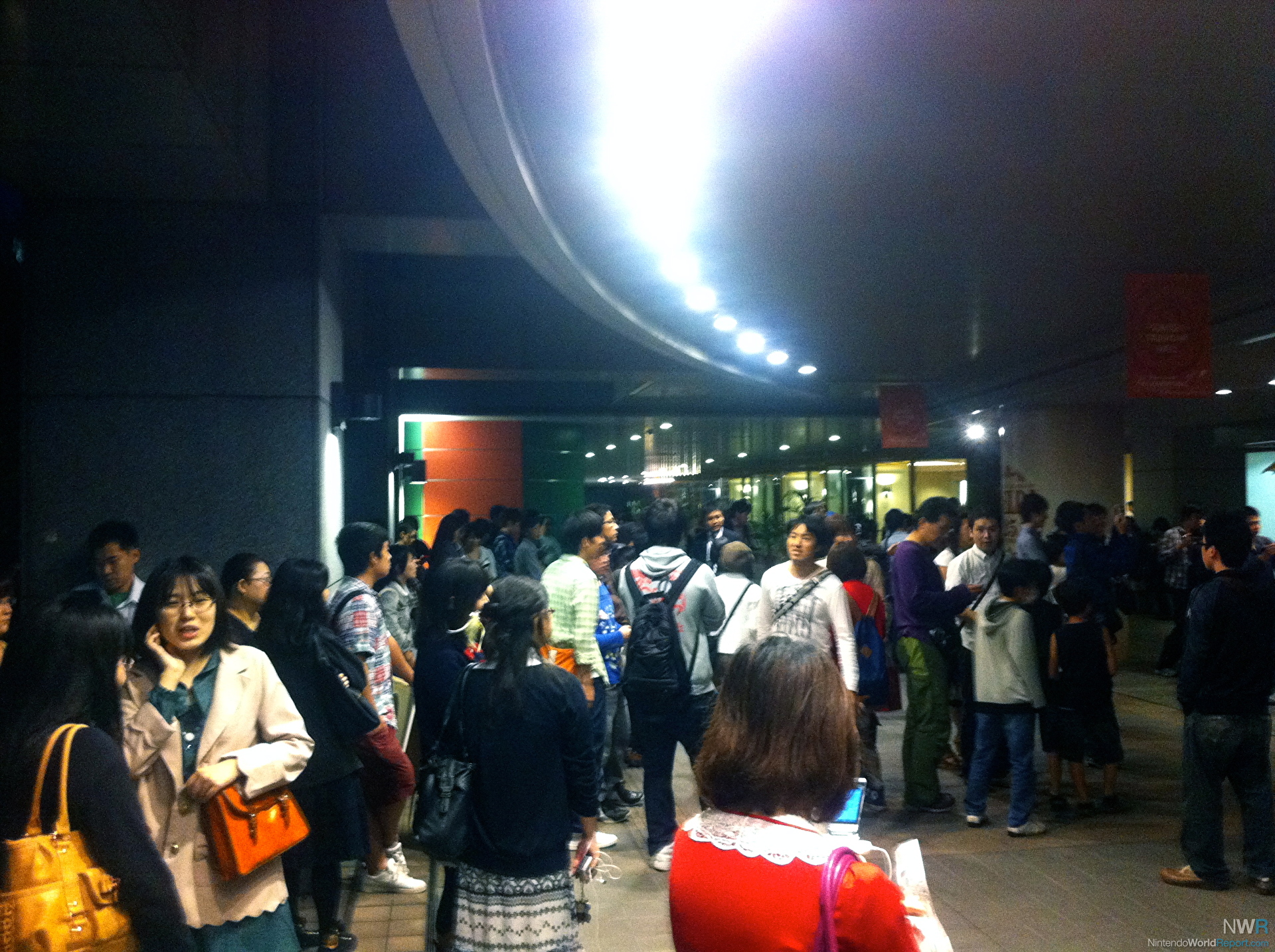 Getting ready to enter the hall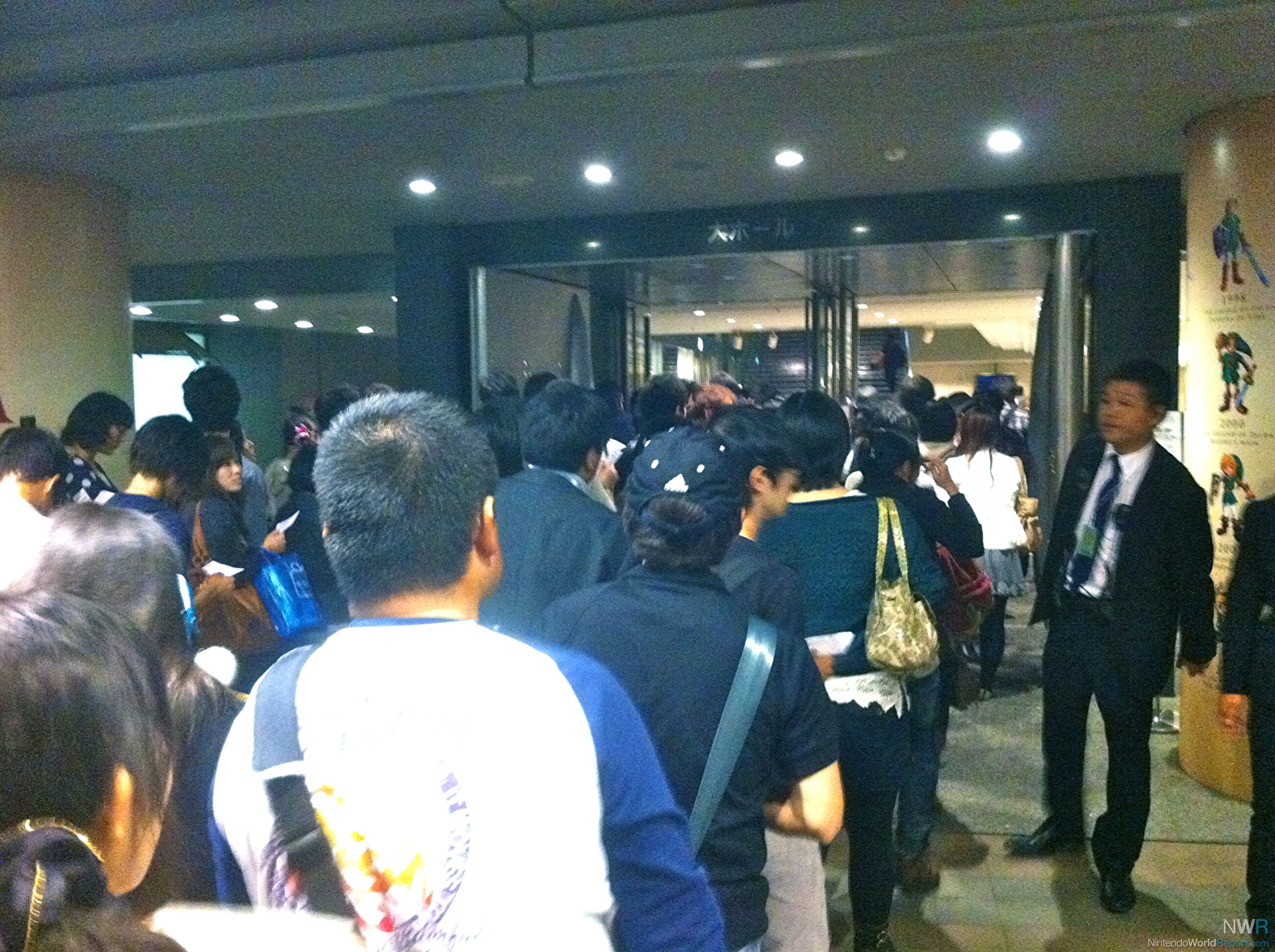 We're going in!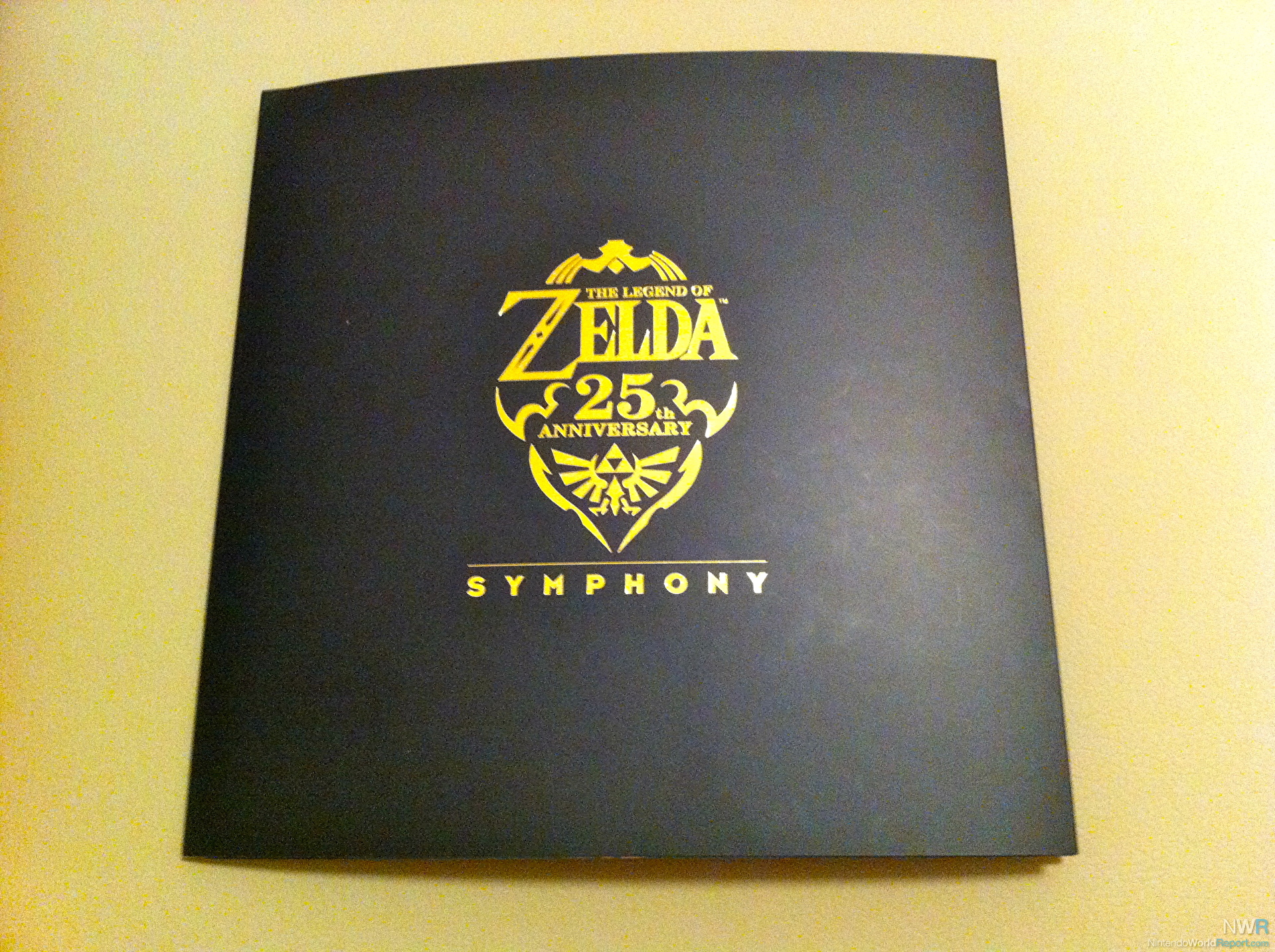 Program - Front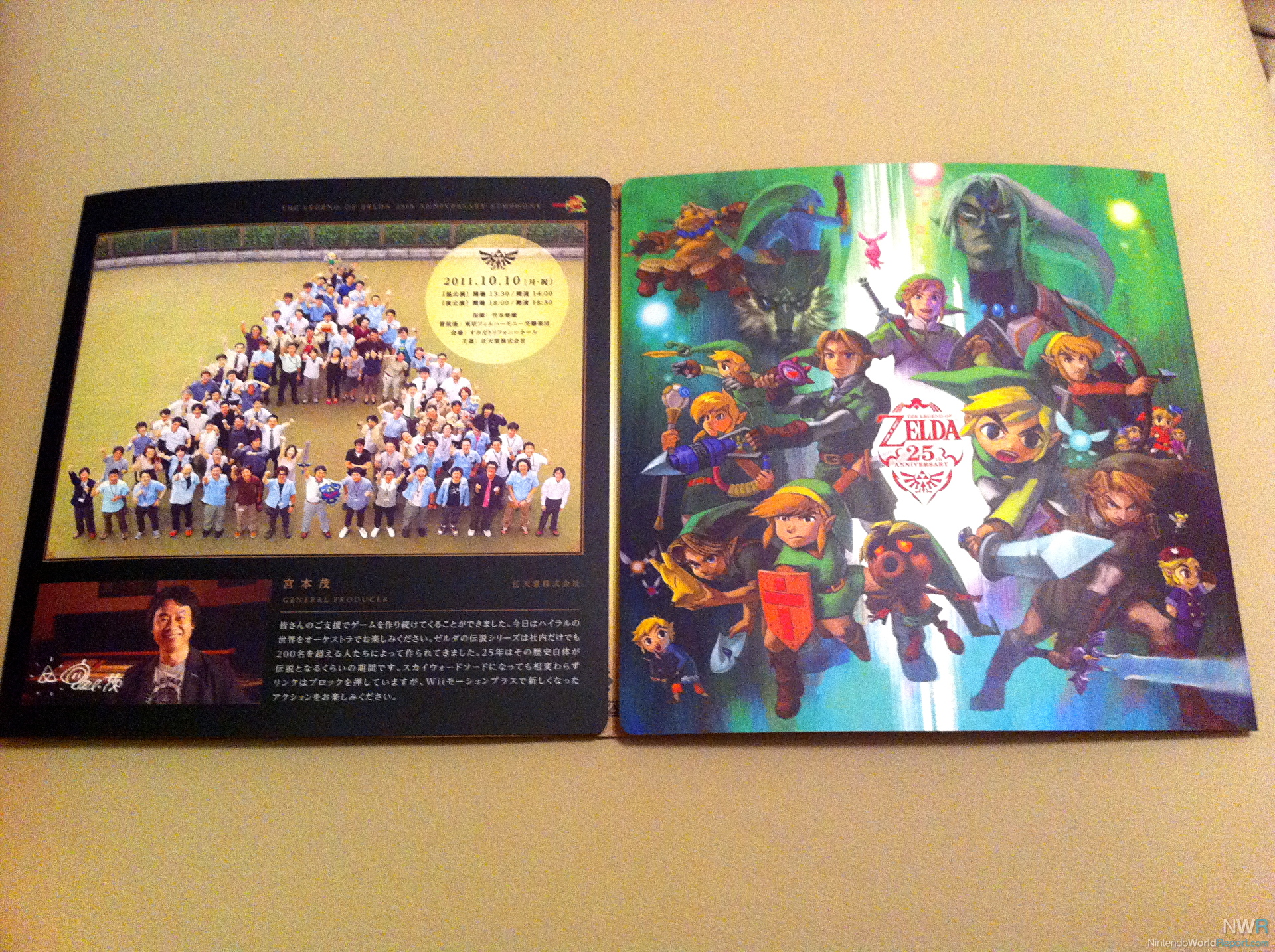 Program - First pages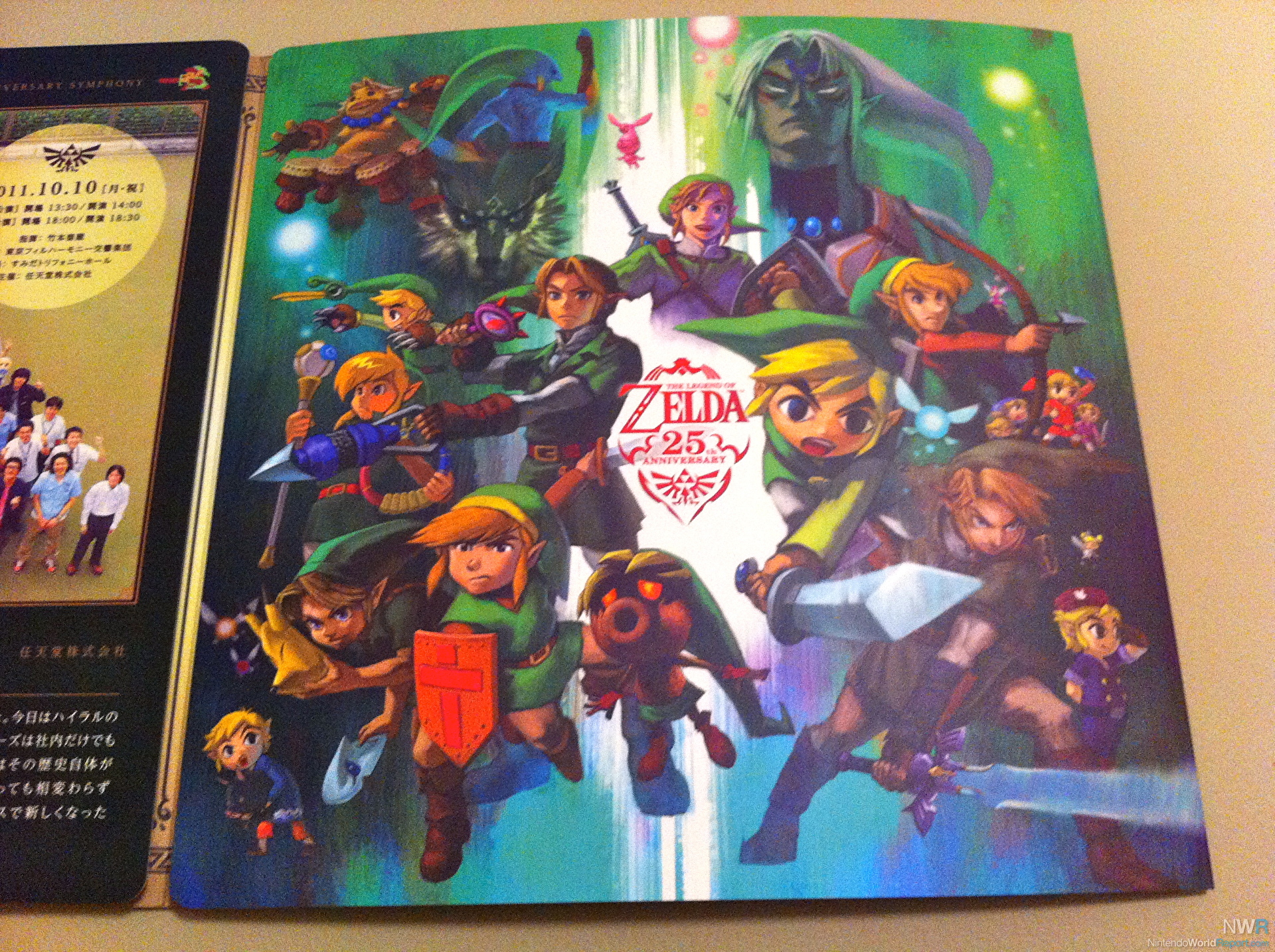 Artwork detail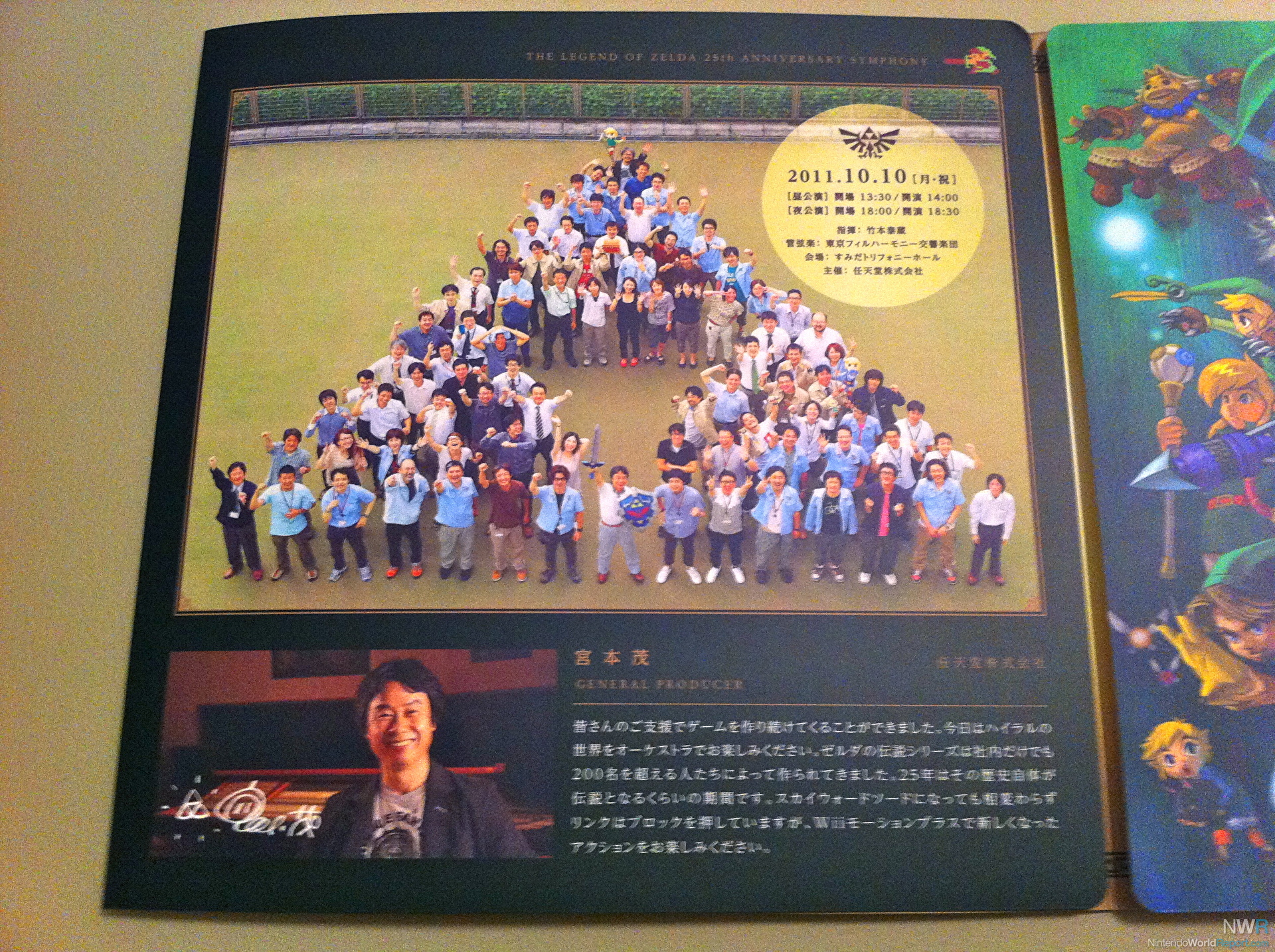 More detail - the crew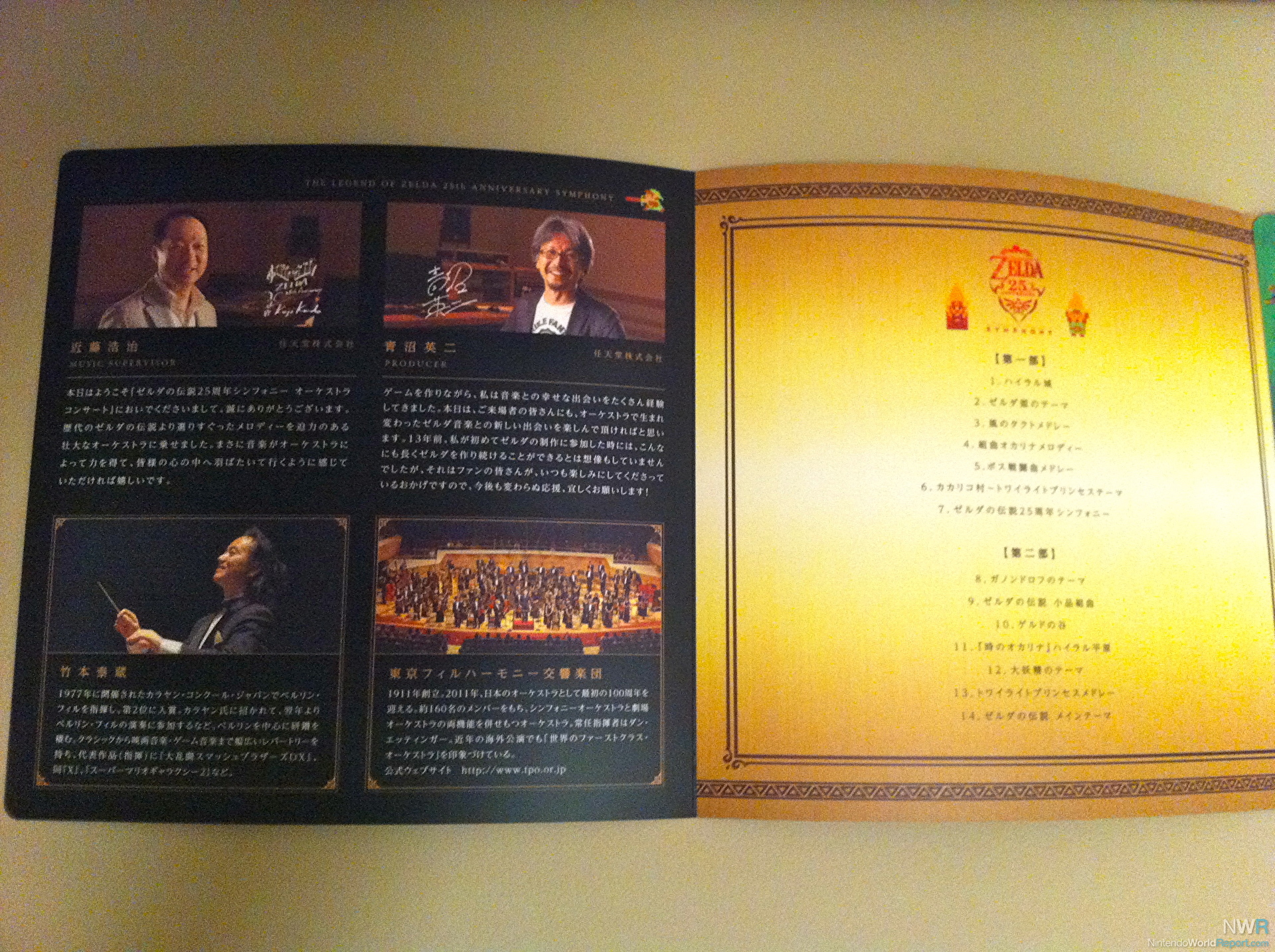 More of the program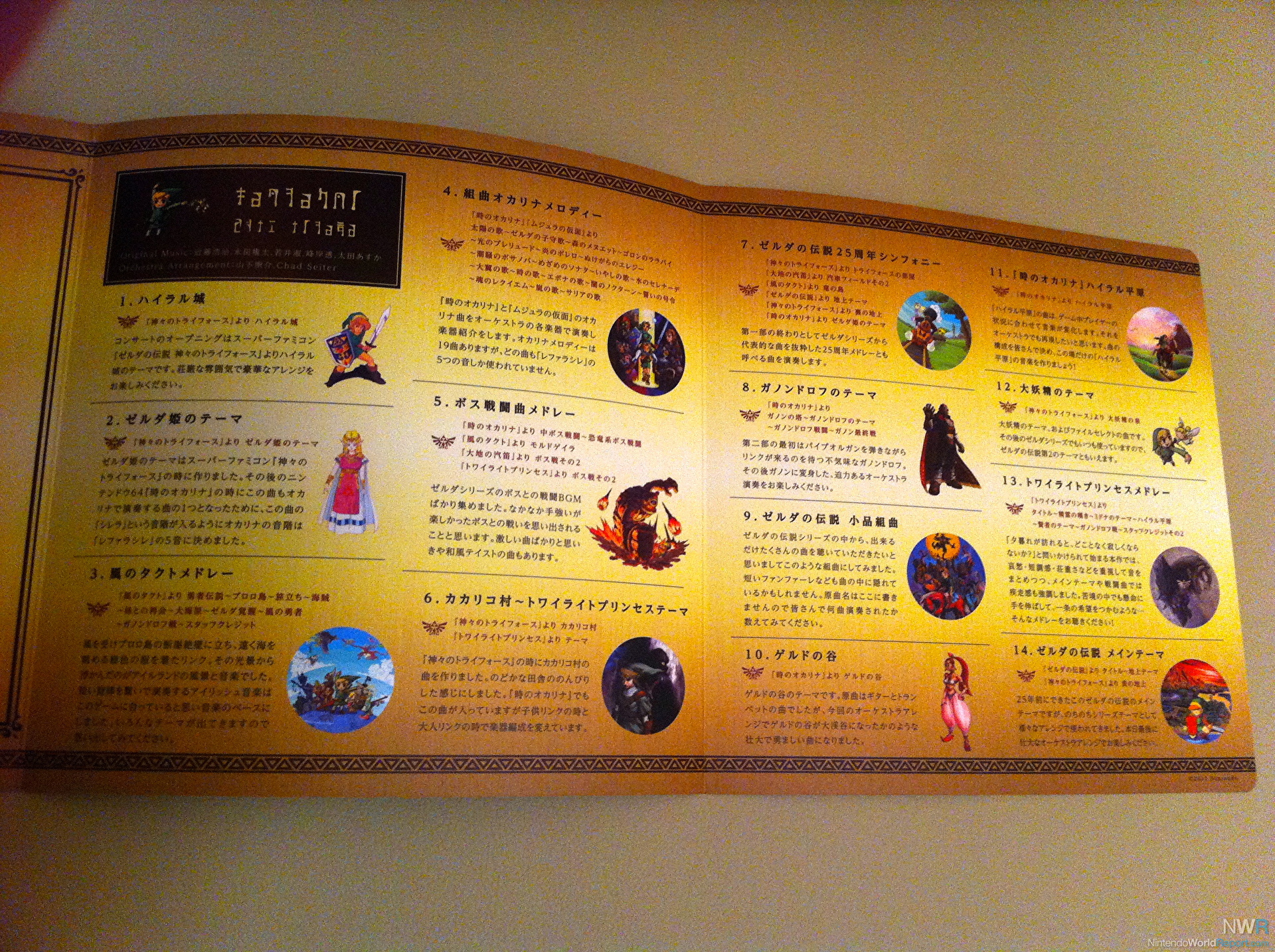 Details of the songs for the concert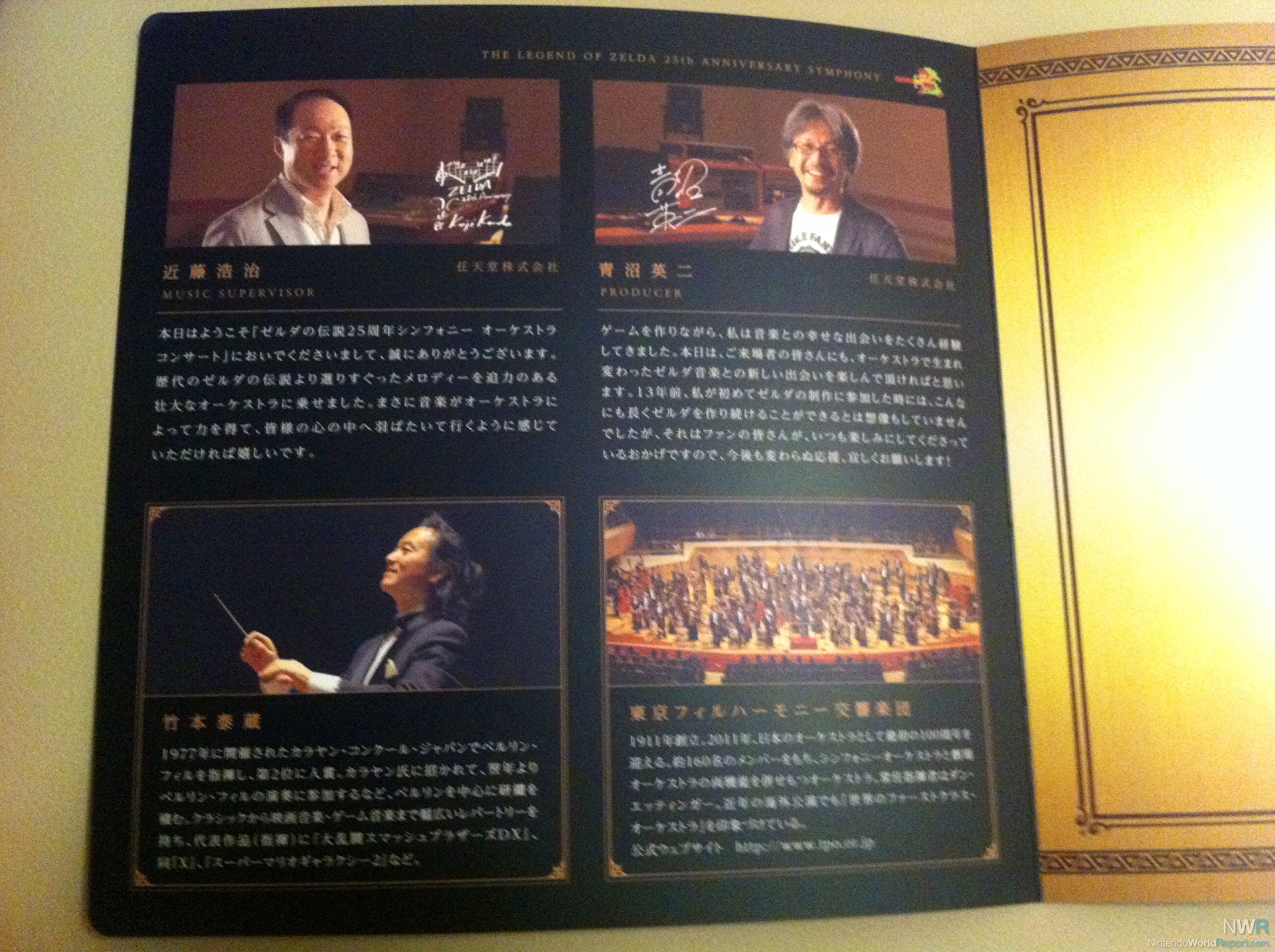 Closer look - Koji Kondo (top left), Eiji Aonuma (top right), Taizo Takemoto, and the Tokyo Philharmonic Orchestra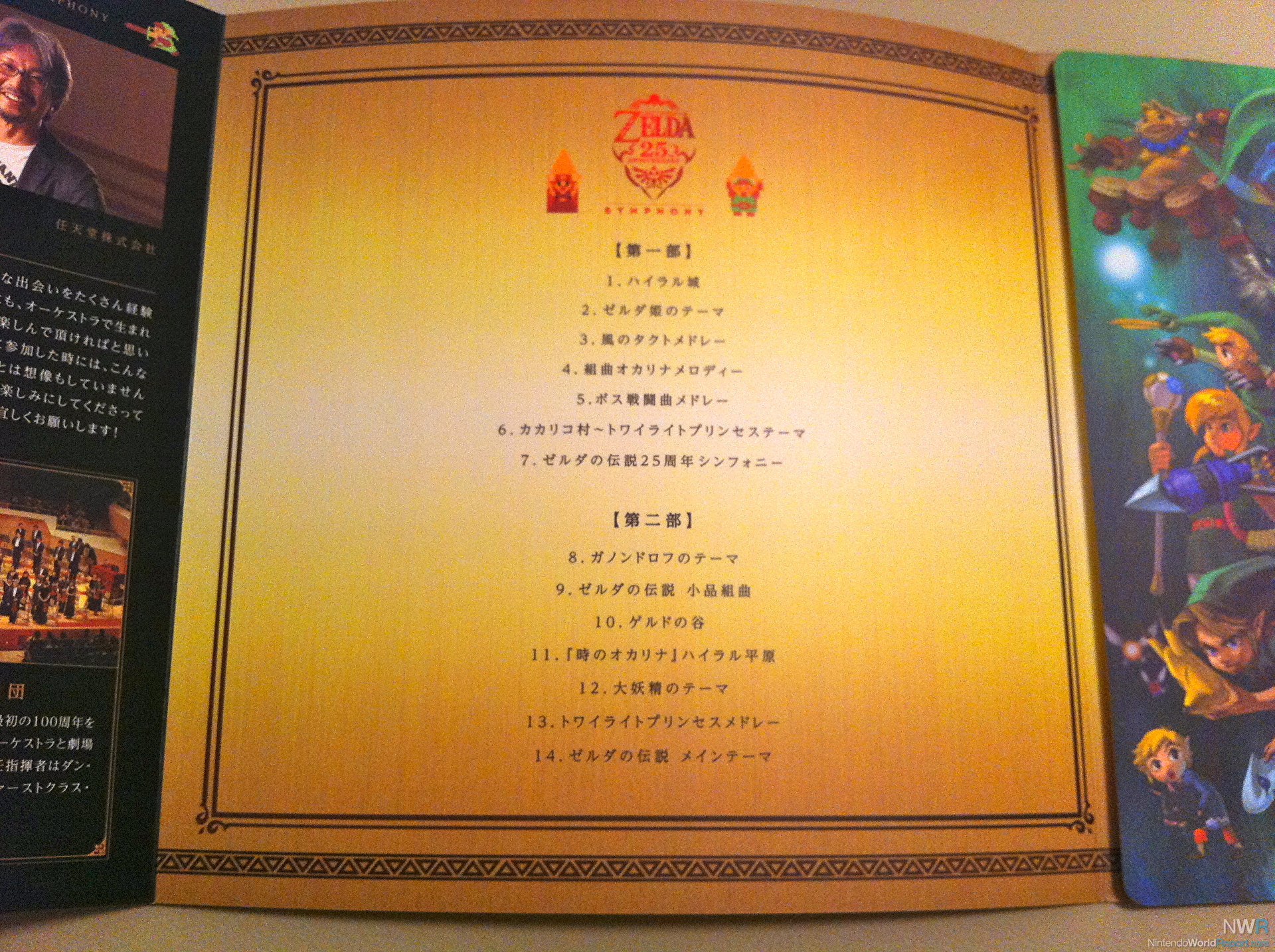 The set list for the show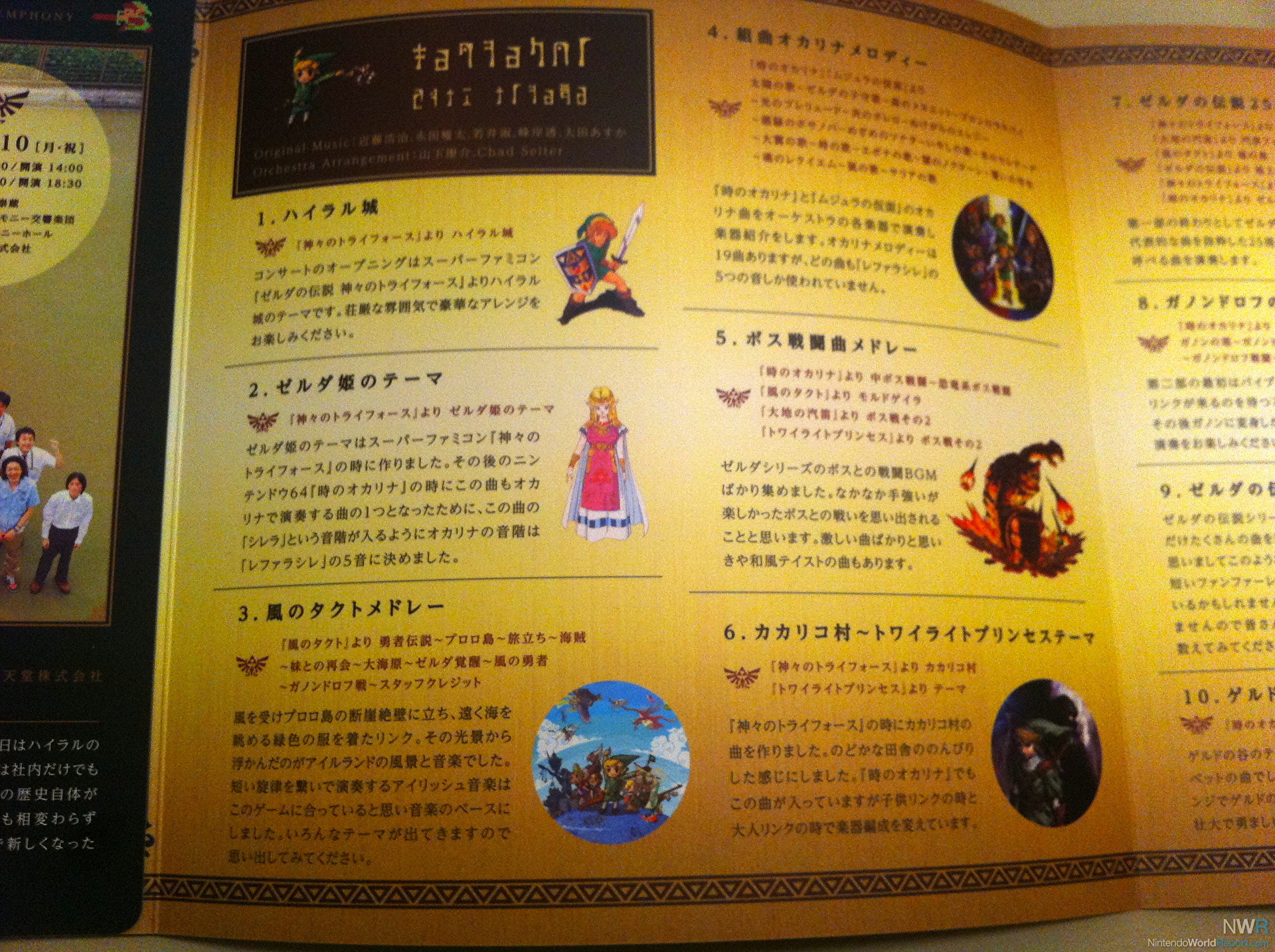 Song detail - First set close up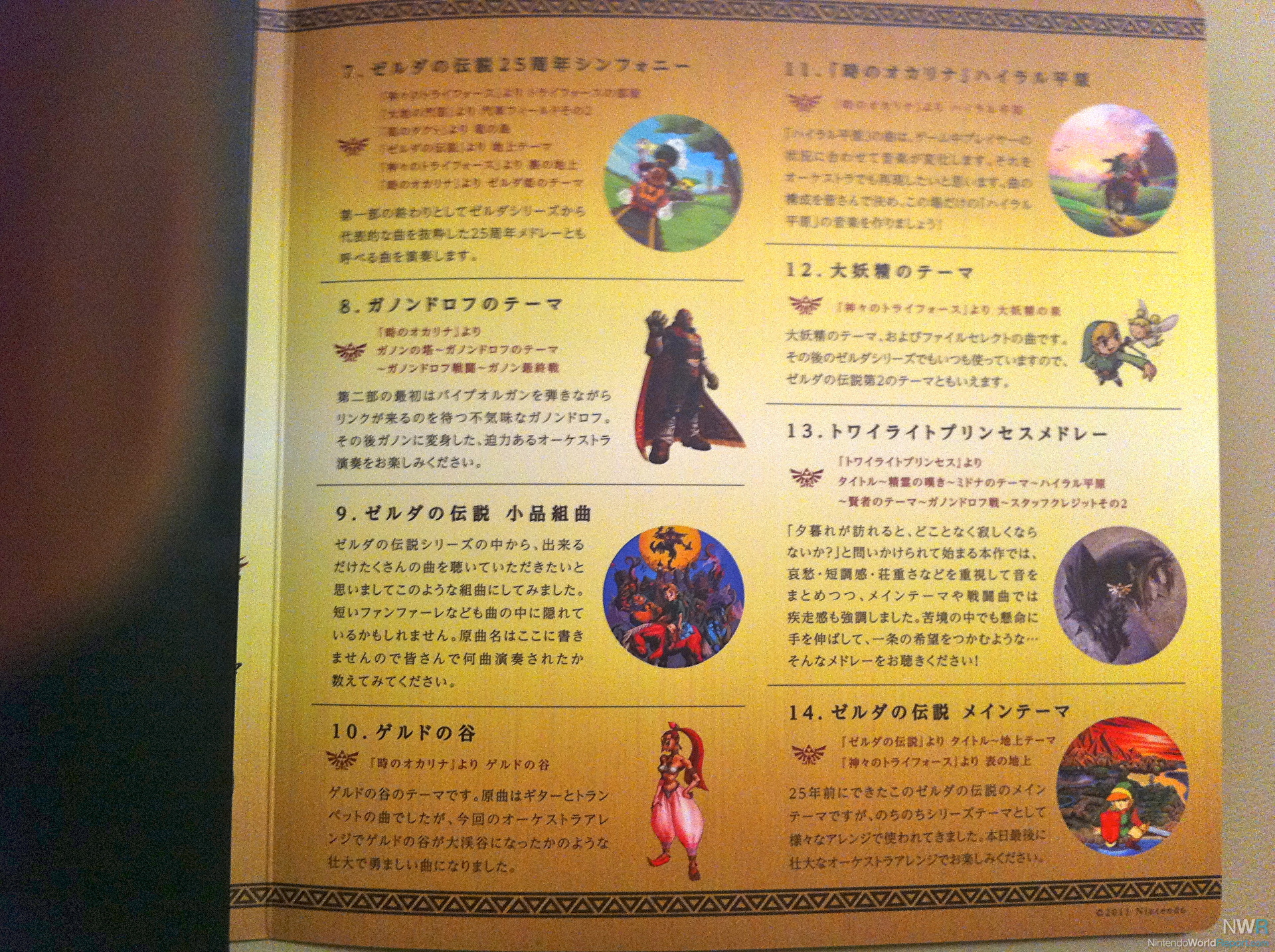 Song detail - Second set close up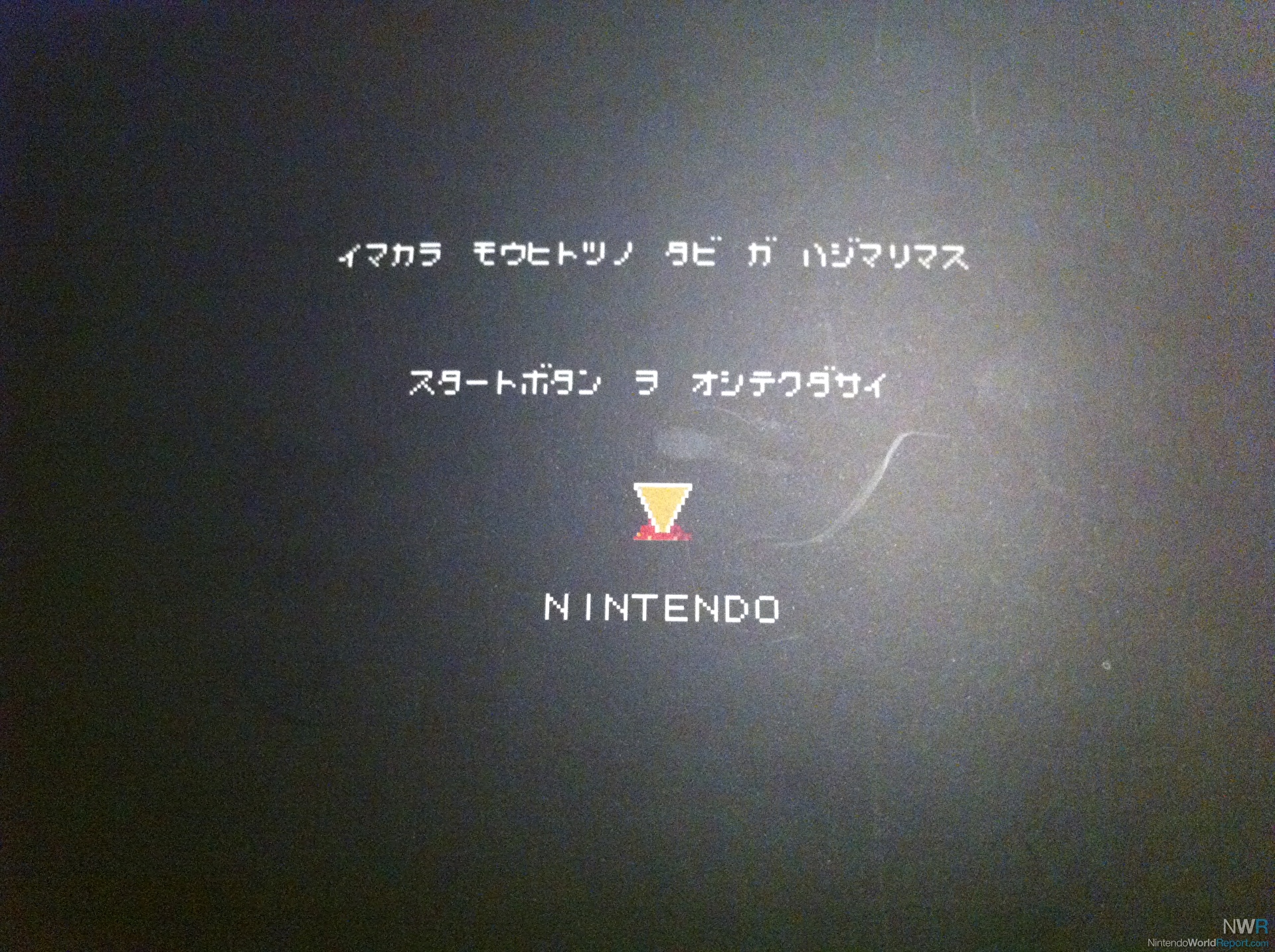 Program - Back. "Another journey begins now. Please press the Start button."