Eurocom is working on an enhanced version of GoldenEye 007 for the PS3 and 360.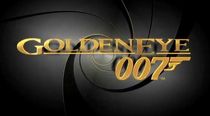 Eurocom's reimagining of GoldenEye 007 will no longer be a Wii and DS exclusive. The developers are currently working on remaking the game for the PlayStation 3 and Xbox 360. Titled GoldenEye 007: Reloaded, the remake promises enhanced graphics and better online support, with more multiplayer modes and the ability to support up to sixteen players online. The game is currently scheduled for release this fall.
With the relatively good sales of GoldenEye 007 on the Wii, I'd imagine that Activision is hoping to profit even further for the IP's nostalgia. Though, I'm puzzled that they would decide to release the game around the same time as they release the next Call of Duty game. It seems like they are setting the game up to fail against one of their very own properties.