Pedro looks through the special edition version of the classic SNES game.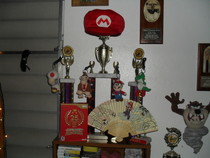 I really enjoy limited edition versions of video games and movies. Yes, they are quite expensive, and at times you get the shaft on what you are really getting, but the more elaborate the set, the more I feel like I am owning something special, a piece of the story so to speak. Granted, the Super Mario All-Stars limited edition isn't that elaborate, but there are a couple of things to like about it.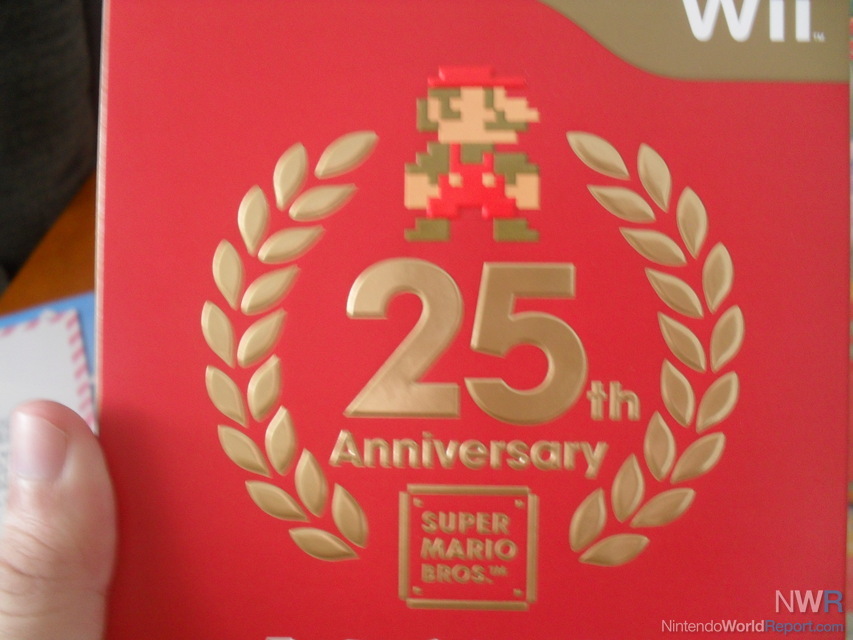 The beauty begins with the box itself. The red and gold colors throughout the box are very striking, especially the Wii logo that adorns the top of all Wii boxes. The Super Mario 25th anniversary logo in front of the box is embossed, giving a very special "feel" to the package.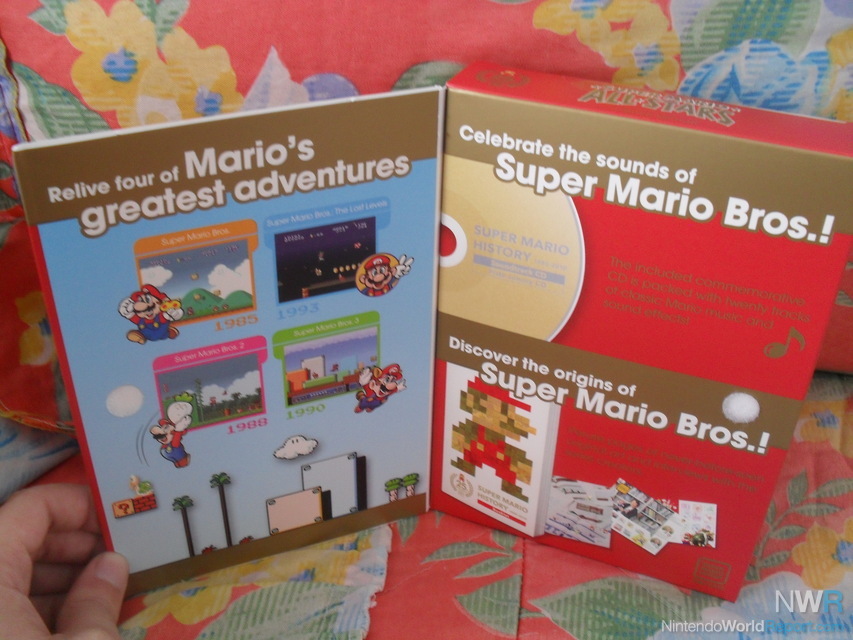 The front cover opens to show a preview of the package's content, such as the four games included on the disc and the soundtrack CD and booklet.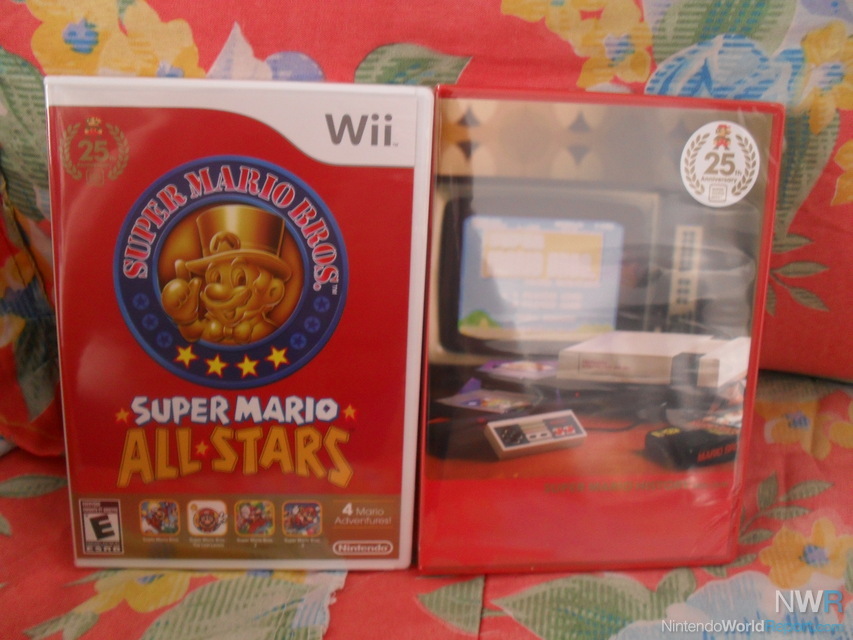 The box houses both the game and the soundtrack CD cases. The Super Mario All-Stars box is typical, nothing worth mentioning. But the CD box is very nostalgic, to say the least. The cover features a classic NES system in front of a retro TV with Super Mario Bros. playing. It is a very nice touch that adds a lot of nostalgia to the package.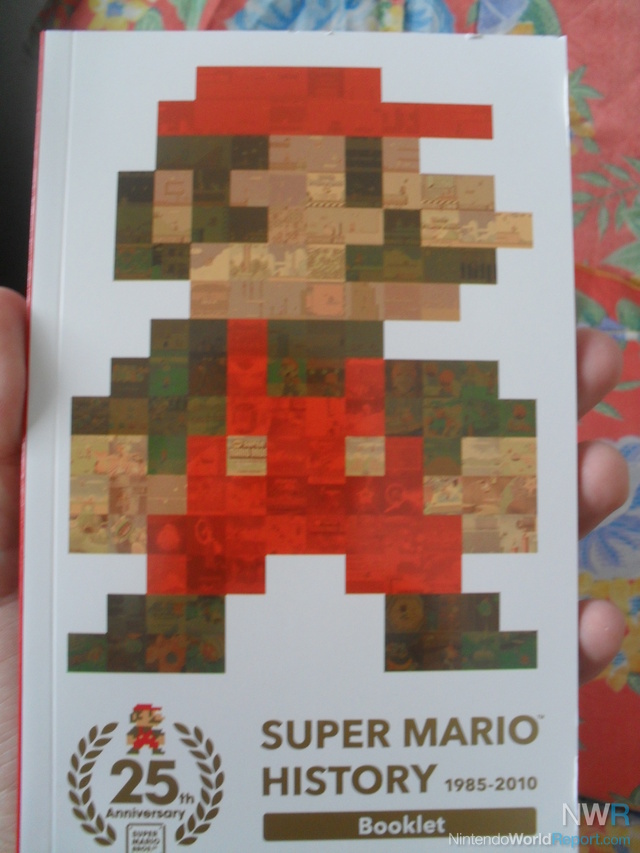 The cover of the booklet is a mosaic composed of screenshots of Mario's games, forming the classic Mario sprite. I was surprised at the quality of the booklet. It is very thick and filled with a lot of great pictures and information regarding Mario's games. I won't spoil everything, so you gotta get the game in order to see the rest of the information.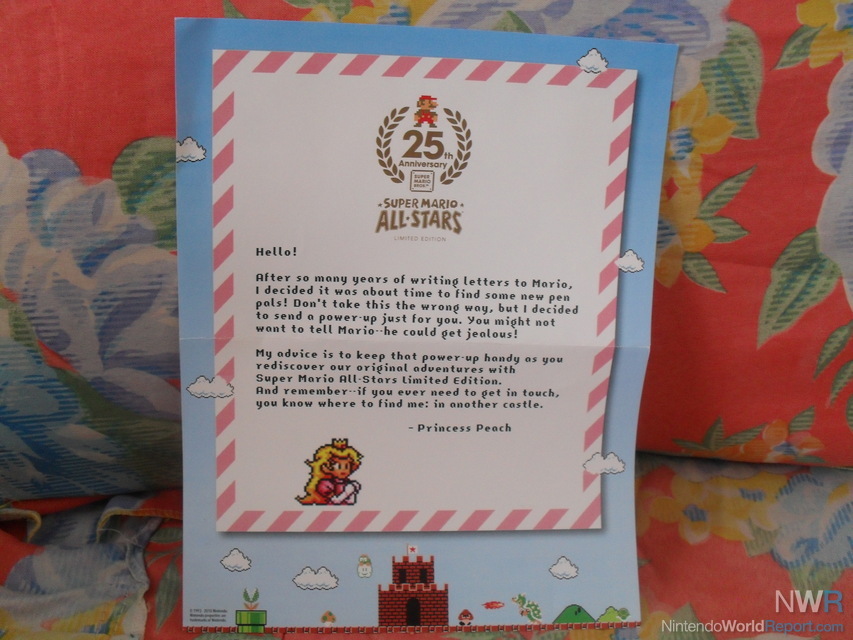 While not part of the special edition, the package also arrived with a letter from Princess Peach! The letter is designed to look like the letters Peach would send you in Super Mario Bros. 3 every time you beat a world. It exhorts you to save your power ups in order to beat tougher levels.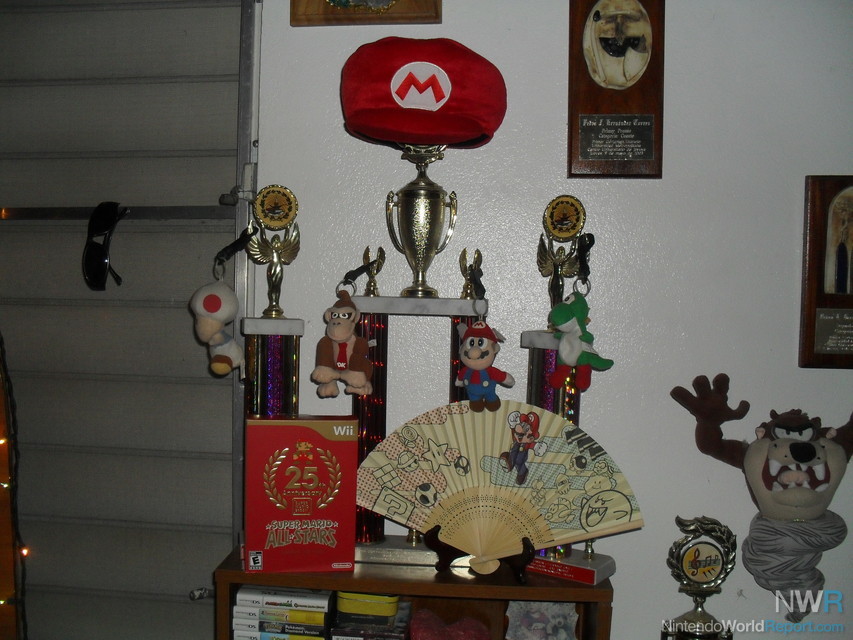 The Super Mario All-Stars limited edition package may not be the most luxurious box set ever made for a video game, but it is a very handsome package, one that I am very happy to display along with my other Mario items.
BONUS LEVEL!
As a special, Mario-related bonus, here are a couple of videos of my kitten Nani playing around with Mario on the Wii Shop Channel.