It just so happens that I work right around the block from there (as well as Konami's head office!) in Roppongi, so I thought I'd head out there with my girlfriend on the way to a movie the other night. Unfortunately, in order to get in you have to get a number earlier in the day and wait, and since we were already starving we decided to put it off till next week.
That being the case, we did take a look at the menu and got a couple of pictures from the outside. The menu is small but includes some fun Dragon Quest-themed food and drinks (with cute names such as Hoimi Chai Tea). You can even get a Slime-themed steamed bun to go!
Anyhow, we're planning on going and getting some video of our visit next week, so stay tuned! In the meantime, here are some pictures we took outside the entrance to tide over the Dragon Quest fan in all of our readers.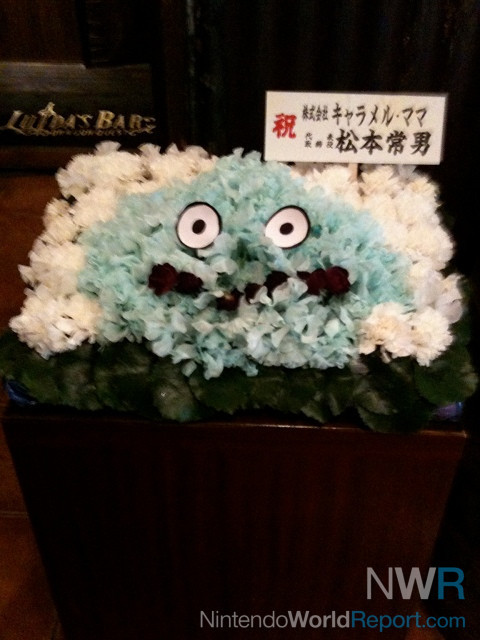 Every traveller to Luida's Bar is greeted by a friendly Slime out front.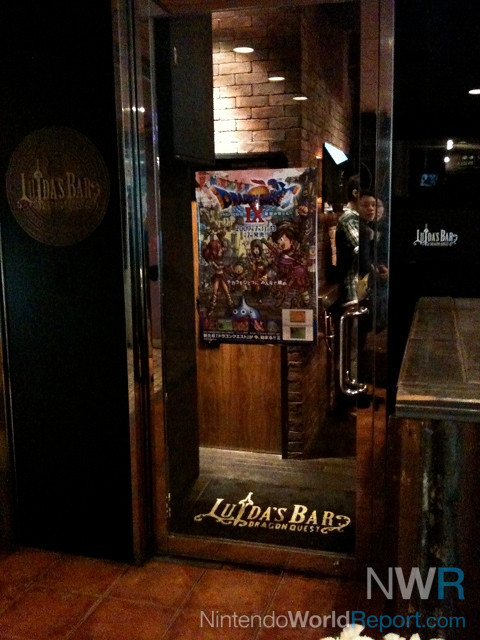 The front door: cozy, yet classy, don't ya think?