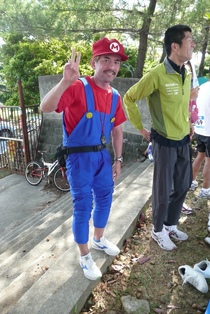 That's all well and good. But why is it on a Nintendo-centric website? The answer is simple, really. The Naha Marathon is well-known for its costumed participants. These costumes range from silly hats to complete getups from Halloween.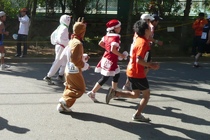 I saw a guy running in little more than a loincloth. Another was in a Spiderman suit. Heck, I even saw a one-eyed monster (no, not THAT kind) made out of foam. But what really caught my eye was this happy fellow: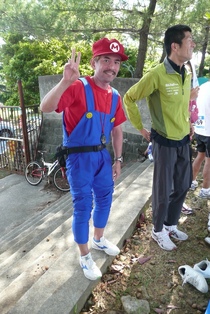 Sadly, I did not spot him until after he had finished, so I couldn't watch Mario in action. However, I did spot his less impressive doppelganger.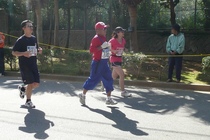 But what a brilliant costume choice! After all, when you think about it, Mario is essentially running a marathon in his flagship games! Look, the guy even has a REAL moustache! (I'll overlook the happy face buttons.)
Mario wasn't the only video game icon itching for a run.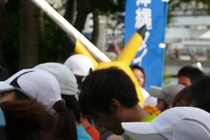 That's right! It seems that elusive Pikachu has reprised its role from Pokémon Dash. The rodent must have snuck to the finish while I had my back turned—sorry, I didn't play Pokémon Snap—but fortune smiled upon me during my stroll back home.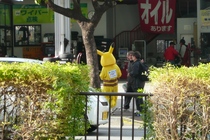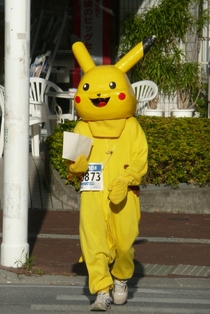 As far as I can tell, this athlete not only completed the marathon in this costume, but wore it home! Dang!
Sadly, Sonic was nowhere in sight.