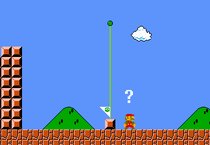 This isn't the first time game publishers have brought up the fact that they get burned on used game purchases; however, it is the first time something so radical has been proposed. While Capps has all right to be upset by this obvious injustice, withholding the ending of the game is not the proper solution to the problem.
Gaming will likely fade away if something like this was to happen because most people won't be willing to cough up the extra dough necessary to get the full game they already paid for. Not only will players need to pay for the content, but they will also need a reliable, high-speed internet connection in order to get the information. The rampant DRM will likely rub the dedicated gamer wrong as well, further segmenting the market that would be willing to take the plunge on this new system. By the time you pare away these unwilling parts of the market, the remaining devotees will not likely be large enough to subsidize the industry.
To an extent we have already seen this concept in practice; hiding content on the disc to be unlocked via a DLC code seems strongly familiar. Thankfully gamers have already rallied against these efforts which should send a strong message to the publishers.
It seems to me that there is an obvious solution to all of this: make games more affordable. I don't have any numbers or statistics to back this up, but I bet more people are buying games used on the 360 and PS3 now that the standard pricing of games is at $60. I'd bet that if games were a bit less, people would have less incentive to bother with a used copy when they could have the game new at a reasonable price. I believe more publishers should adhere to Iwata's philosophy of pricing games what they are worth rather than what publishers feel they should be. Or maybe publishers should start figuring out how to make games cheaper, rather than stretch for these "epic" games that aren't feasible in today's marketplace.