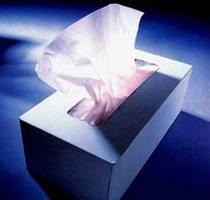 If we look at the Wii thus far we have a fairly solid collection of titles from Nintendo all geared to satiate the Nintendo "hardcore" crowd. We have seen Zelda, Mario, Metroid, Smash Bros, Battalion Wars, Fire Emblem, Mario Kart, Paper Mario, and Wario Ware on the Wii already. We also know that Nintendo is working on Disaster, Wario Land, Pikmin, Animal Crossing, a new Mario and a new Zelda. Are there really that many franchises they have missed? Nintendo has clearly invested quite a bit in the hardcore, and as we speak, they are still developing more for us.
The down time in Nintendo's release schedule leaves a bit of breathing room for third parties. A classic argument against Nintendo is third parties can't compete with Nintendo's first party offerings. What better can Nintendo do for third parties than give them a window to release without fear of first party competition? Keep in mind that development kicked off late for most third parties due to the Wii being an unexpected hit, so most of their titles are now under development or on the verge of release.
Finally, just because Nintendo had an underwhelming presentation at E3, it doesn't mean they have forgotten about the hardcore. Look at Sony and Microsoft; their press events were equally terrible. E3 is dead now, and the big three don't treat the venue in the same way they once did.
There is no doubt that Nintendo is evolving, but give them a chance to prove they can cater to both crowds; their track record thus far proves they can.
As of yesterday the Wii has surpassed the 360 in America as the market leader, you can expect more third parties to start investing in Wii development. Some of them will inevitably develop casual titles, but not all of them. We have titles like Madworld, Fatal Frame IV, and The Conduit coming up in the future, and they only represent a portion of what we have to look forward to.
Don't jump ship just yet; there is still plenty to see.