Like repeatedly pounding your head against a wall, in a good way.
Ninja Gaiden, both in its recent iterations and those on the NES, has a reputation for brutal difficulty. Ninja Gaiden 3: Razor's Edge keeps that tradition alive, offering a steep challenge that only grows more intense as the game goes on.
Razor's Edge bases most of its combat around three actions (a light attack, a heavy attack, and a block) with a number of secondary actions that include throwing ninja stars or using a bow and arrow. You can execute a number of combos with the light and heavy attacks, mapped to the X and Y buttons. The GamePad screen shows a list of available combos, though it lacks detail and is pretty useless in the heat of battle—looking down is more likely to get you killed than help you learn a combo.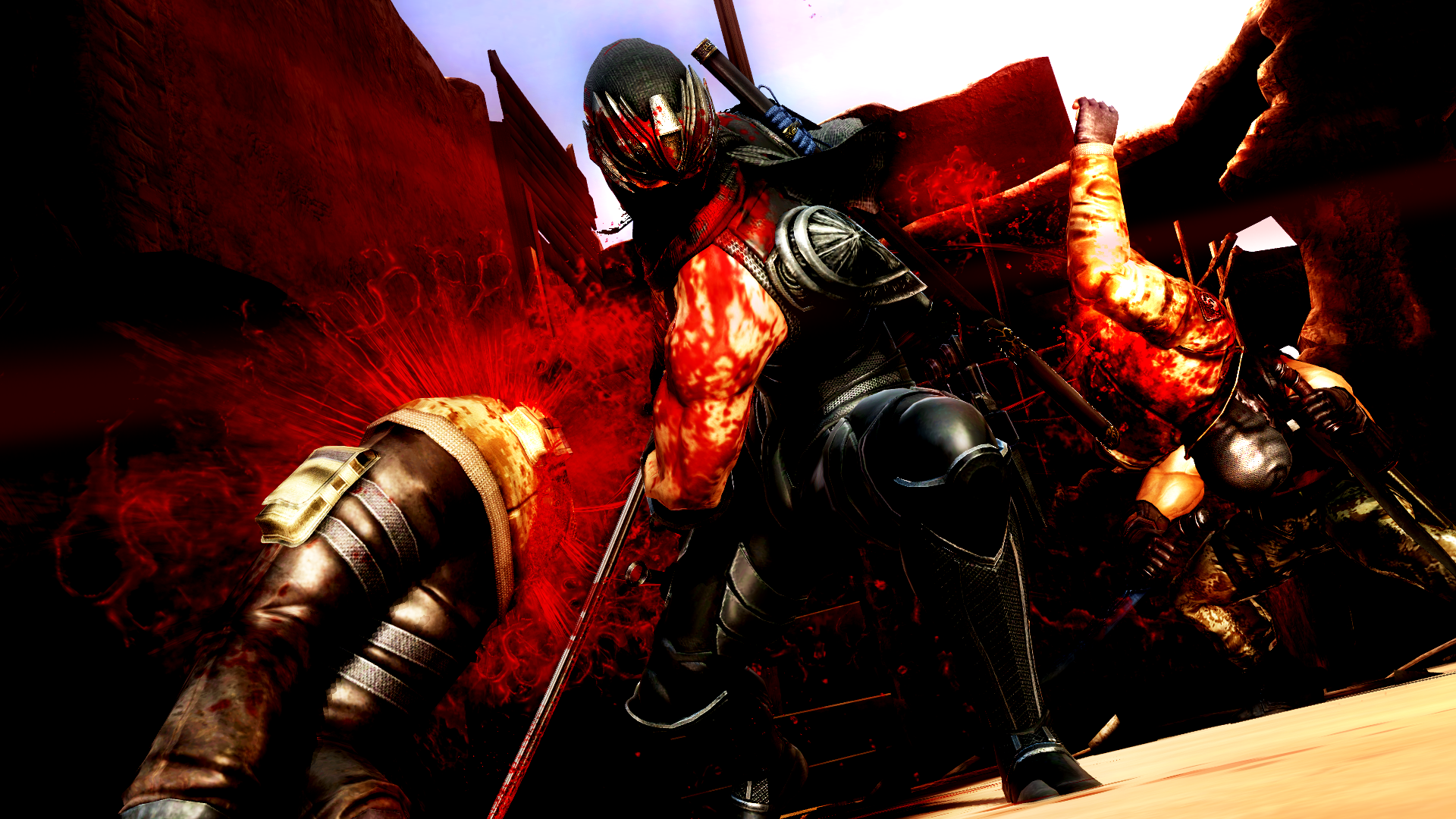 Even on the normal difficulty, the game's difficulty soon increases. Boss battles especially require learning patterns, adapting tactics to counter every punishing blow, and many, many attempts. Thankfully, Razor's Edge scatters plenty of checkpoints along the way, so you never have to replay a battle after you've won.
Even so, at a certain point I just couldn't get past one encounter on Normal difficulty, and had to drop down to the easier Hero mode. The game allows free movement between Normal and Hero modes, so you can drop down to beat one boss or room, and then jump back to Normal. The option is a worthwhile balancing tool, since Hero mode itself is often overly easy.
The game uses many quick time events, especially during boss battles, but handles them as well as any game I've played. In the event that failing a QTE leads to instant death, you simply restart right before it for another try.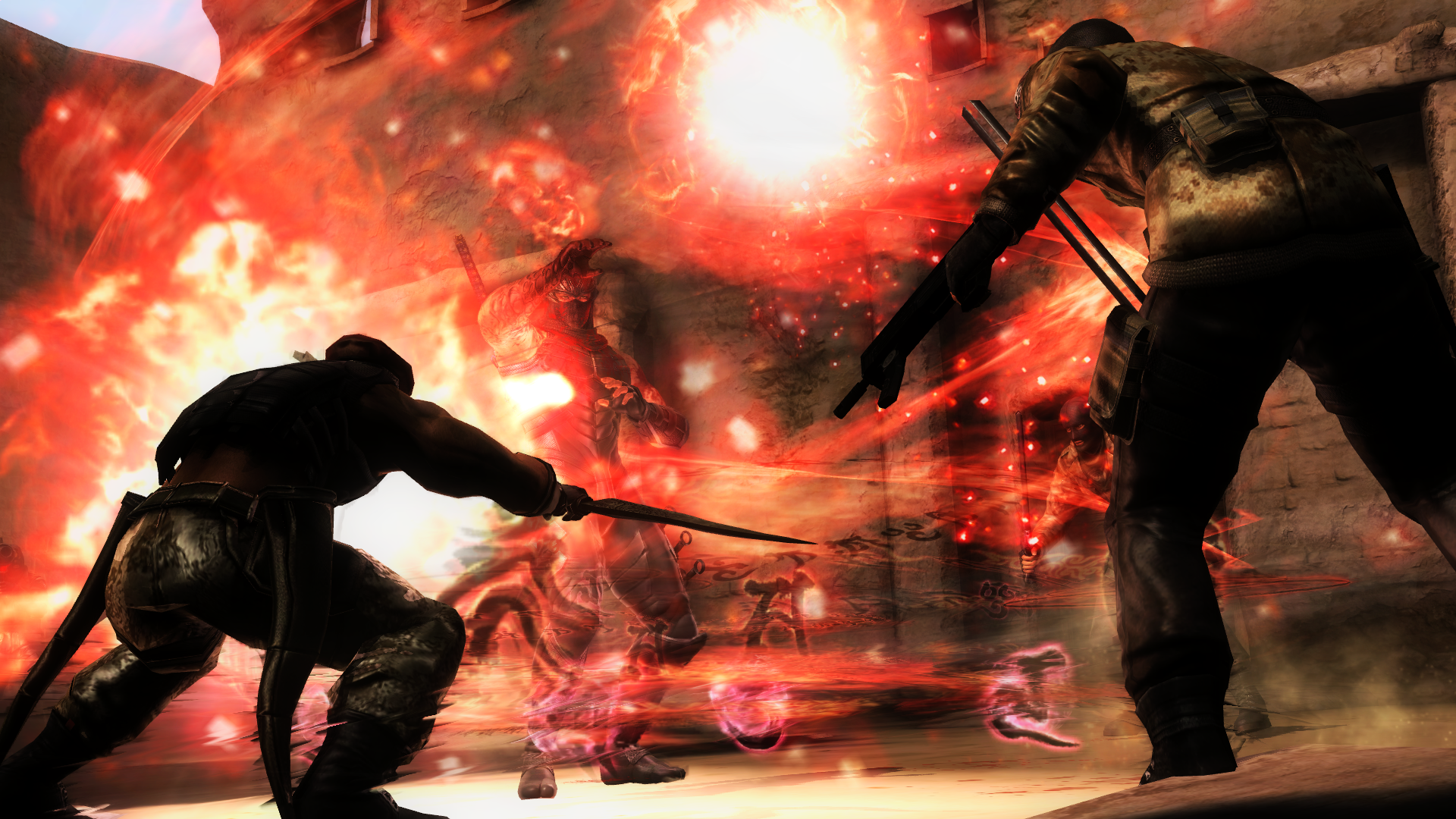 The game's not all combat, though. Between battles you do a decent amount of platforming, which the game eases you into well. At any time, you can also click in the right analog stick and the game shows you the direction you need to head.
During the course of the game, you earn karma points by using style moves and completing areas quickly and efficiently. You can use these karma points to upgrade your weapons and buy new moves, including attacks that can hit multiple enemies and the ability to regain health.
The GamePad use in Razor's Edge is pretty insignificant. Apart from the list of combos, the touch screen shows four icons you can use to activate things already assigned to physical controls. I spent a large chunk of my time using the Wii U Pro Controller instead, as I didn't feel I was losing anything being without the GamePad screen.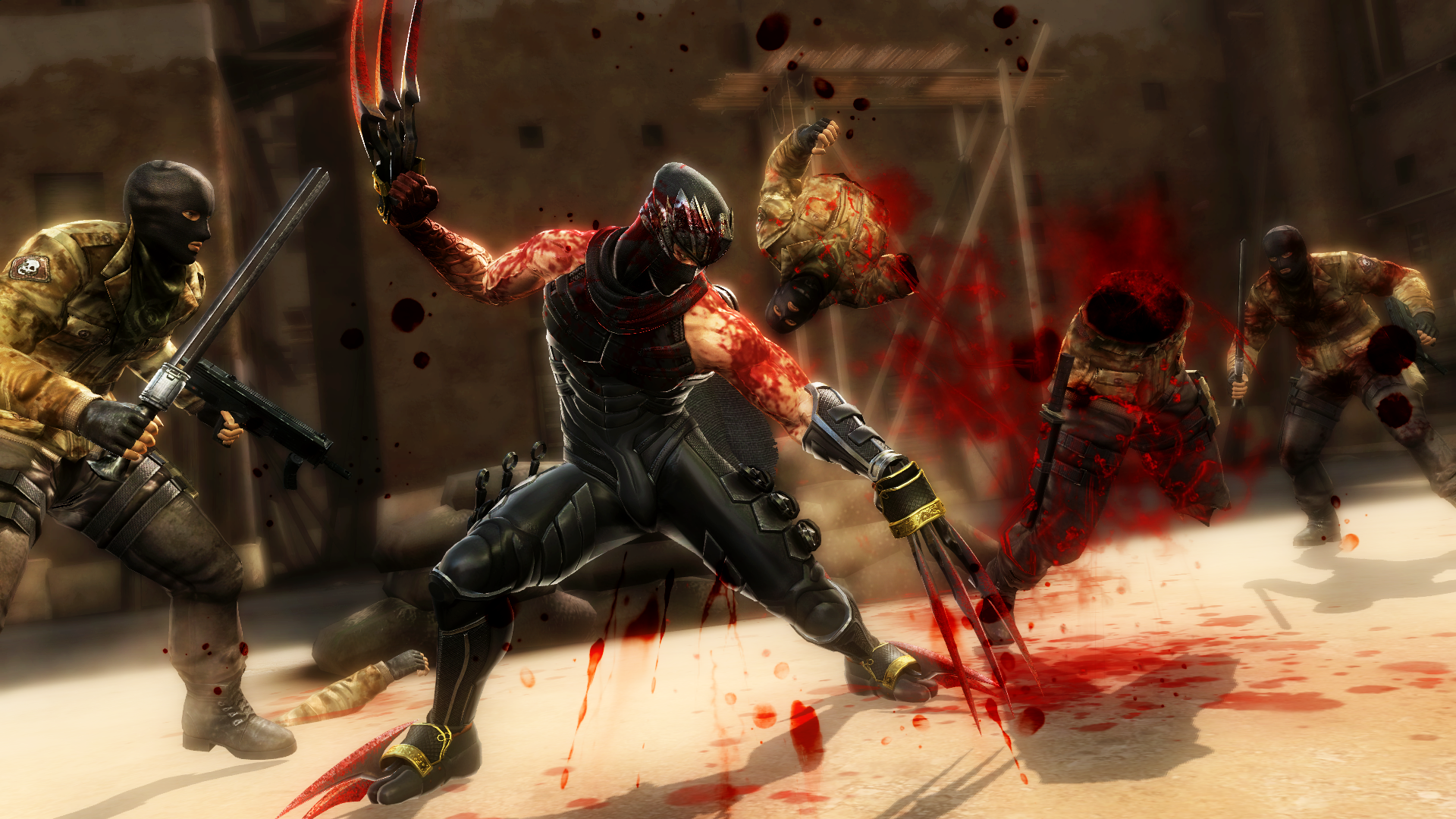 Despite the extreme difficulty, though, I never got to the point of wanting to quit. The game is tough, but fair, and the frequent checkpoints prevent frustration. While it doesn't make much use of Wii U-specific features, Razor's Edge should satisfy if you're in the mood for a challenge.