by Donald Theriault - 10:04 am EDT
Discuss in talkback! Source: Capcom
As is apparently required by some obscure corner of Japanese law we don't have time to look up.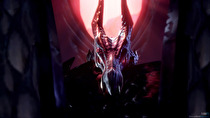 Capcom has given new details on Monster Hunter as part of their Tokyo Game Show presentation, including first details on the recently announced Sunbreak expansion.
Sunbreak
The flagship monster for Sunbreak will be the dragon from the trailer in last week's Nintendo Direct, and it was given the...
Read more...