by Donald Theriault - 9:53 am EDT
Total comments: 3 Source: AskAboutGames, PEGI
Why is this relevant now? Well, at least one current Switch game and a potential re-release is probably affected.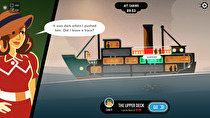 A new European ratings board ruling has gone into effect that would have a major effect on current and potential future Switch releases.
The PEGI board has determined that references to gambling would result in an automatic 18+ rating: according to reports, this actually began in early 2021. A... Read more...