by Donald Theriault - 9:18 pm EDT
Discuss in talkback! Source: Annapurna Interactive
Some new partnerships included in the stream.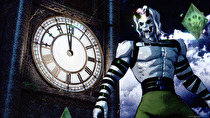 Annapurna Interactive announced a group of new titles and platforms today, including new details and announcements of four Switch games.
Neon White, the action title revealed in February's Nintendo Direct, unveiled a new gameplay trailer and reconfirmed the game's release window as this winter. Space...
Read more...