by Donald Theriault - 11:54 am EDT
Discuss in talkback! Source: Electronic Arts
Not quite ready to deploy and not going to shadowdrop.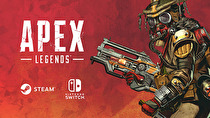 Apex Legends was originally coming to Switch and Steam in October - and though the latter is only delayed a week, Switch owners will have a bit longer wait.
An update posted on the game's website has confirmed that the original October launch for Apex Legends is now a "2021" release. It was going... Read more...