by Donald Theriault - 5:33 am EDT
Total comments: 3 Source: Nintendo
We can expect a North American release next year, and a European one in 2025.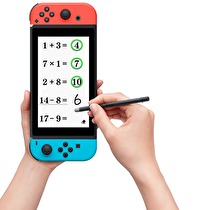 Brain Age is coming back.
The "training" game has been announced for Switch, with the Japanese release date given as December 27. Western release dates have not yet been announced.
Brain Age Switch is only playable in a sideways orientation, so it can only be played in handheld mode and a few... Read more...