by Donald Theriault - 10:31 am PDT
Discuss in talkback! Source: eShop
At the very least, it'll be out there next week.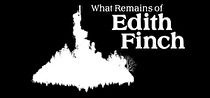 A critically acclaimed adventure title will make its Switch debut next week, at least in Japan.
A listing for What Remains of Edith Finch has appeared on the Japanese eShop, giving a July 4 release date and a price of ¥2200. Assuming this holds and is a worldwide release, it would be roughly US$19.99.
Read more...