by Joe Devader - 6:39 pm PST
Discuss in talkback!
Even more music for your fingers to dance to.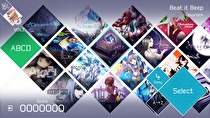 VOEZ version 1.6 has been released and adds 16 new songs to Rayark's colorful rhythm game. As is the usual for VOEZ's music library the songs cover a variety of genres including classic rock, EDM, and pop.
The full list of new songs:
- "Angel Wing" by uma
- "energy" by yourmythos
- "Festival Lights" by Mr. Fantastic
Read more...