by Donald Theriault - 6:45 pm EST
Total comments: 3 Source: IGN
The frontline of Makoto, Chie, and Persona 3's female main character is officially known as "The Best Girls".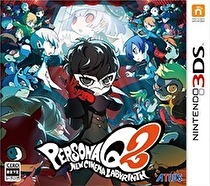 After its Australian rating, Persona Q2 has a confirmed release date for the rest of the world.
The crossover dungeon crawler will release outside Japan on June 4. Two editions will be available: the standard edition for US$39.99 that comes with pins of the four Persona protagonists represented in the game, or a "Showtime" edition for $69.99 that will add playing cards and a 5" plush of Persona 3's pet Koromaru.
Read more...