by Donald Theriault - 5:30 am PST
Discuss in talkback! Source: Nintendo
It's dystopic platformer time.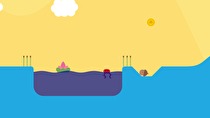 Good to see you made it this week, thought you were still busy with Vesperia. What's looking hot?
We've got the opening of an apparent winter of Devolver, as their "dystopian" platformer Pikuniku is out this week. The F2P shooter Smite comes out on Thursday with a Founder's Pack available, and the Patrick Stewart-narrated My Memory of Us.
Read more...