by Donald Theriault - 3:39 pm EDT
Total comments: 1 Source: Tencent
North American players can now join in on the fun.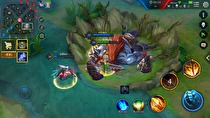 Arena of Valor is looking for some more beta testers.
After their Europe-specific beta at the end of last year, the game will be running a North America / Europe beta test later this summer. People who fill out this survey will have the opportunity to participate in the closed beta.
The Switch... Read more...