by John Rairdin - 3:41 pm EDT
Total comments: 16 Source: Nintendo
There can be only one.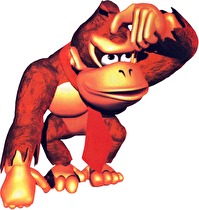 In a mysterious and unannounced move, Donkey Kong Country: Tropical Freeze has been removed from the Wii U eShop. Whether accessing the eShop through the Wii U system or through Nintendo's own website, the option to purchase the title digitally has been removed.
For digital owners of the game,... Read more...