by Donald Theriault - 6:58 pm EST
Total comments: 2 Source: Campo Santo
Technically, it'll be Valve's first Switch title.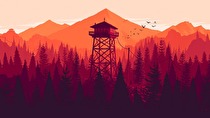 Winter may officially start in the northern hemisphere on the 21st of December, but there will be one last dose of fire before that.
Campo Santo have announced that Firewatch, their first title, will release worldwide on December 17. All eShops (North America, Europe, Japan, Australia) will see the adventure title on the same day.
Read more...