by Donald Theriault - 2:24 pm EDT
Total comments: 6 Source: Nintendo
Time to beg for the shop music to be ported to the Switch.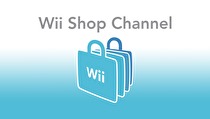 The Wii Shop will close in 2019 following over twelve years of service.
Nintendo has outlined the plans for the shop's closure today on their website. Wii Points will continue to be sold on the Wii and Wii U (in Wii mode) until March 26, 2018 and they can be used until January 30, 2019 at which... Read more...