by Donald Theriault - 10:34 am EDT
Total comments: 4 Source: USGamer
Details of the support were not disclosed.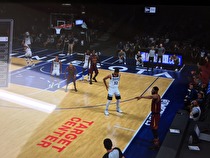 UPDATE 9/15: The support was not in the shipping game. Original story follows.
NBA 2k18 will support all of the Switch's features, including Amiibo.
Originally rumored earlier this month with a listing from Nintendo of Japan, USGamer has confirmed the support at a preview event in New York City.
Read more...