by Donald Theriault - 5:22 am EDT
Total comments: 3 Source: SquareEnix
The latest product of the Tokyo RPG Factory launches early next year.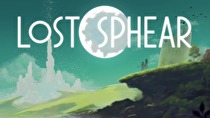 The latest project from the Tokyo RPG Factory has been revealed and will be coming to Switch early in 2018.
Lost Sphear (pronounced like "sphere") is the follow-up to March's I Am Setsuna, and features a party led by a young boy named Kanata who are trying to restore portions of their world that mysteriously vanished. The battle system will allow for real-time character position adjustments.
Read more...